We are always looking for materials that match our requirements for quality, naturalness and sustainability so we can create pieces to love for a long time.
With corn fiber and hemp we found materials from which we have created beautiful pieces for our latest collection. So, we would like to introduce you to...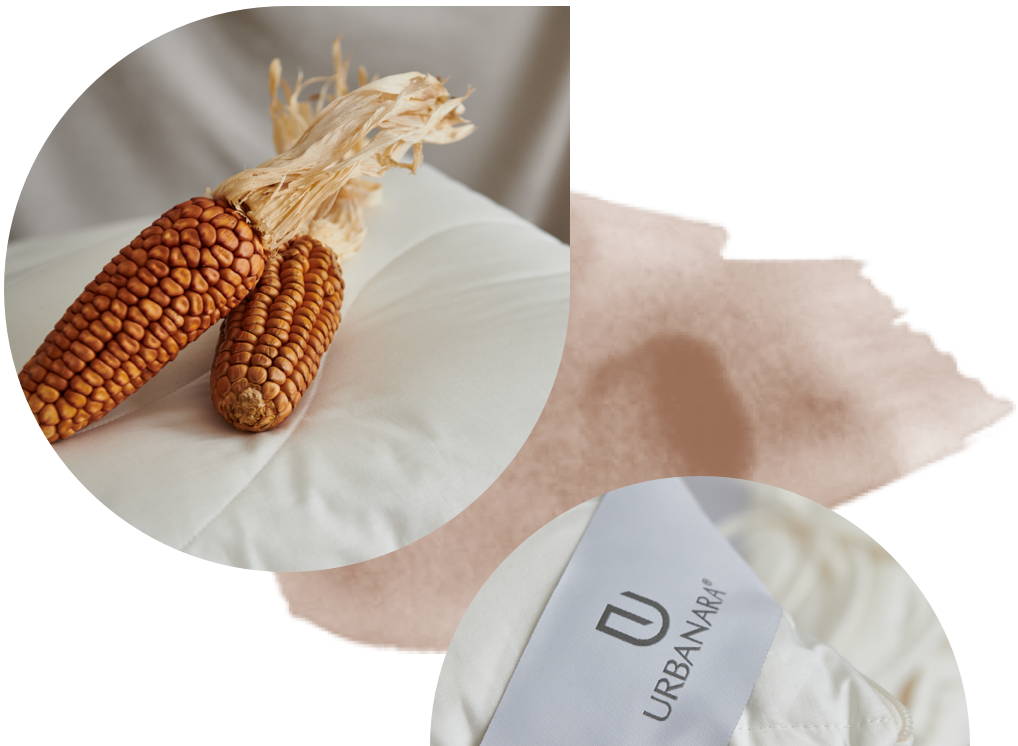 Our Apno duvet and our Arto pillow are filled with a mix of corn and hemp fibre. The excellent climatic properties mean the corn and hemp fibres are ideal for bedding, as they're temperature-regulating and breathable. Due to the fluffiness of the corn and hemp fibres the duvet and pillow remain soft and comfortable so you can enjoy the sleep you deserve.
Hemp fiber can not only become fluffy filling material for bedding or pillows, but can also be processed into robust fibres for rugs and runners.Our Naya and Sakra collections are made of the durable and mould-resistant hemp fibre and are therefore also suitable for your kitchen and bathroom.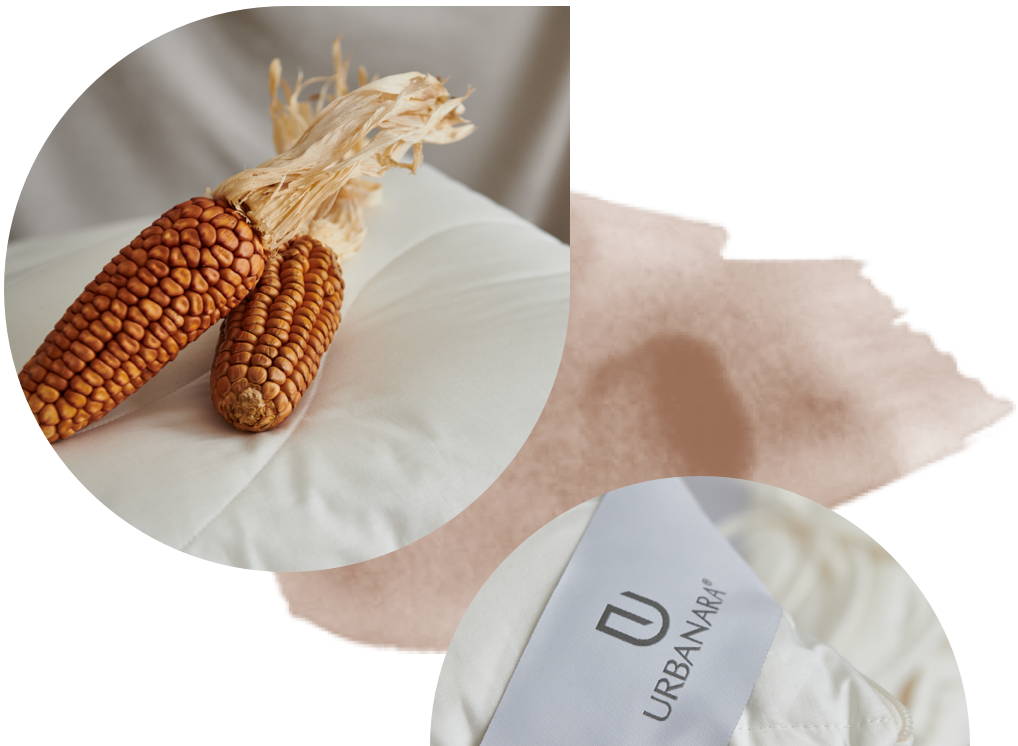 Find out more about hemp and corn fibres in our product information.