How to pick your dream duvet & pillow
The recipe for a perfect night's sleep has many ingredients: smooth sheets, soft pillows, and of course, a cosy duvet. With so many duvet and pillow options out there, finding the perfect set for you can be tricky – but we've done the hard work for you. Read on, and get ready for the best sleep of your life.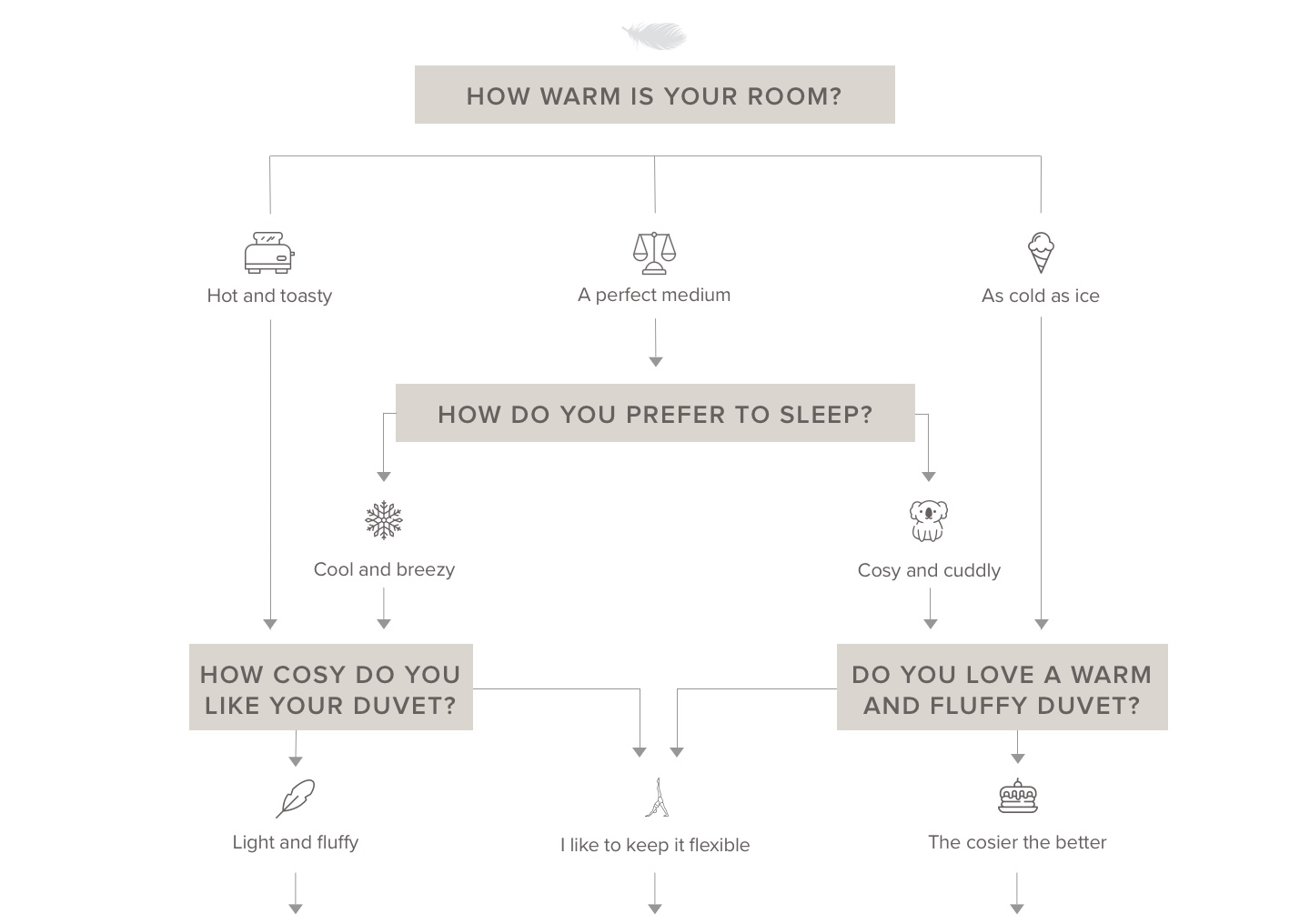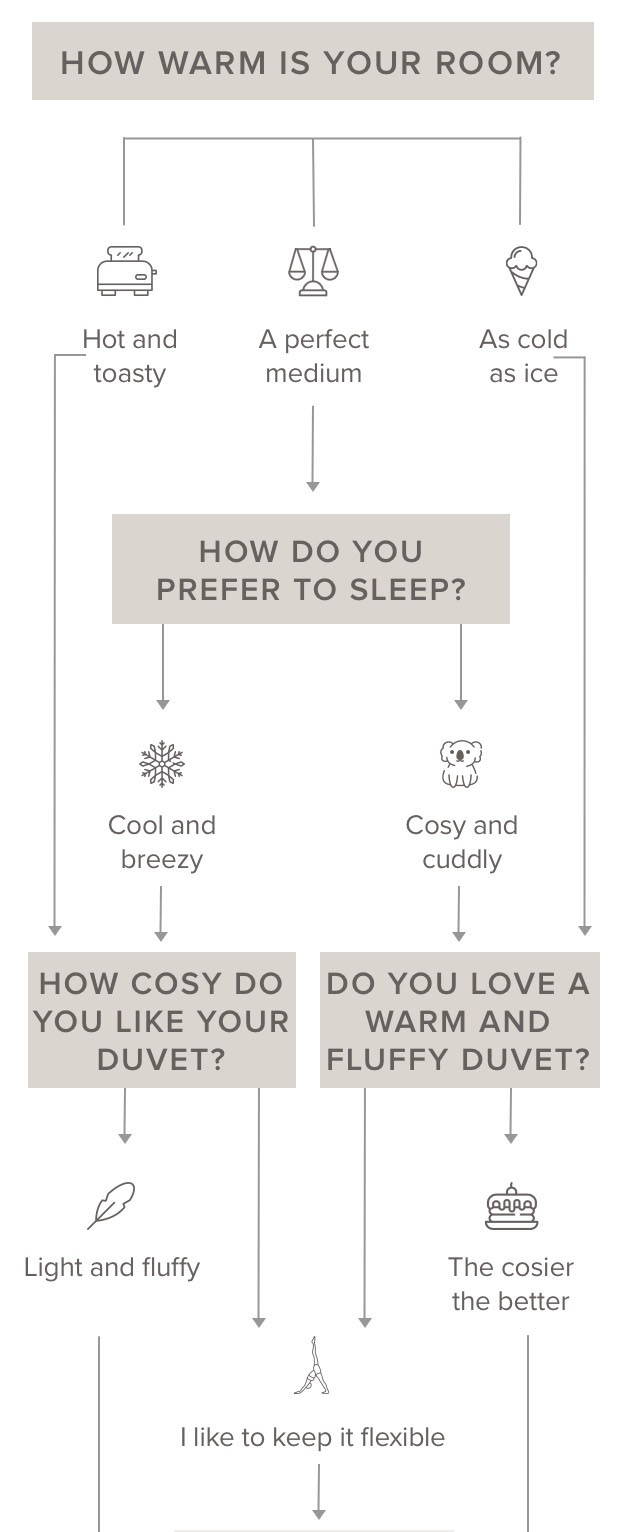 The perfect duvet is made up of the right combination of things for you. Factors that play a             part include your room temperature, your own body temperature, and your personal           preferences for filling type and weight. Pay attention to the conditions you enjoy best when sleeping – a cold room and cosy duvet, or warm room and lighter duvet?
          Duvets have their own scale of warmth, called a 'tog' rating. This rating measures the duvet's ability to trap warmth – the higher the tog rating, the warmer your duvet will be. Starting at the coolest tog rating of 1, and going all the way up to the cosiest rating of 15, the tog rating has nothing to do with the weight of the duvet, meaning the warmest rating can still be lightweight.
For every single piece in our collection, we strive to not only use the finest natural materials, but to find the most skilled craftspeople to create them, too. Our duvets are made from high-quality and natural fibres by experienced European manufacturers, ensuring your duvet is the best it can be.
Outer construction & materials
We encase our high-quality duvet fillings in pure, durable 100% cotton. Using tight weaves, such as the time-tested batiste weave, to create a strong and smooth finish, the outer construction of our duvets is designed to keep fillings in, and pesky dust mites out.
As with all of our products, we only use the best materials and craftsmanship when it comes to producing our duvets and pillows, and seek out proper certifications to ensure we're meeting the highest standards out there. Our duvets and pillows are certified by OEKO-TEX, meeting their strict social and environmental requirements, and Daunacara®, who guarantee bedding products are safe for those with allergies to dust mites.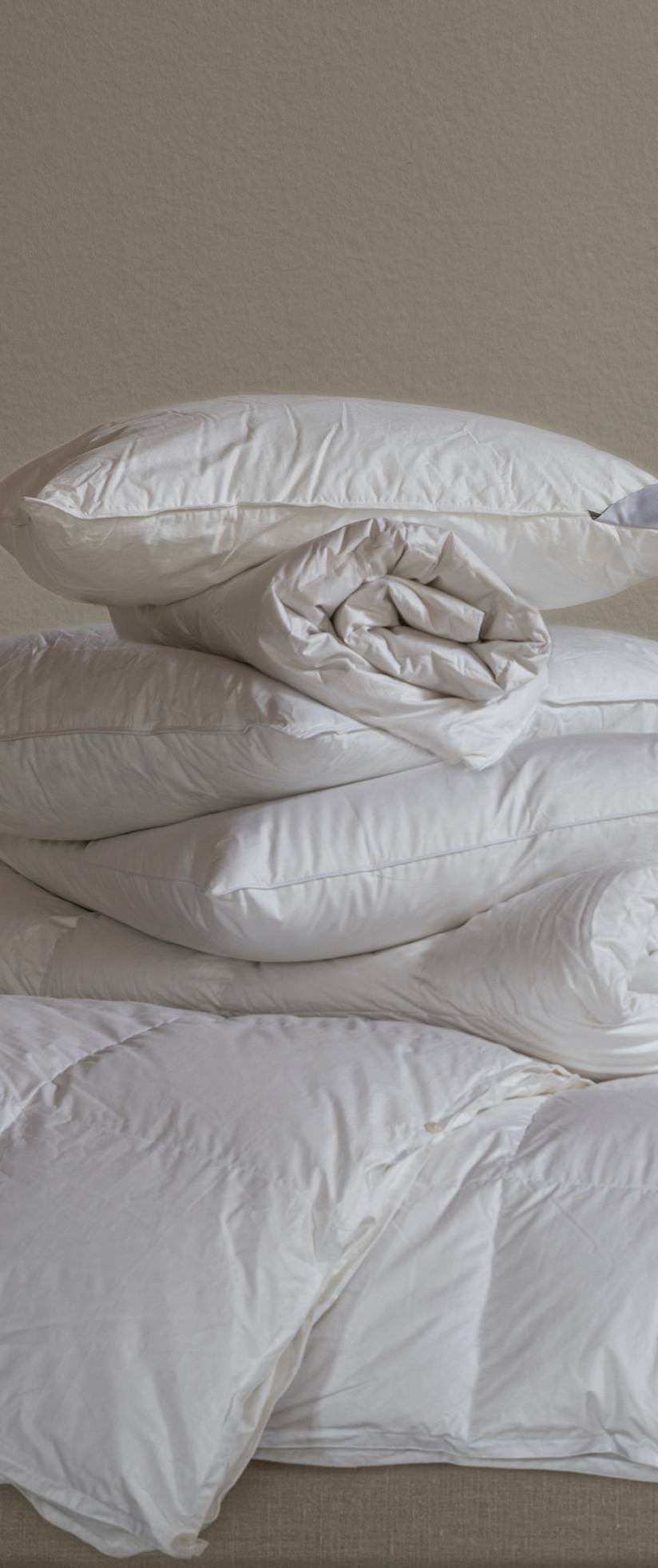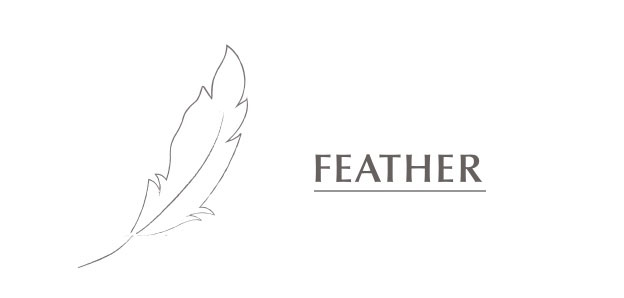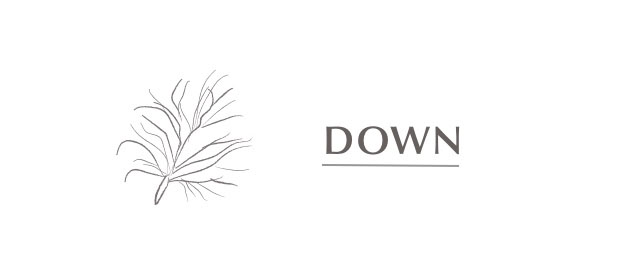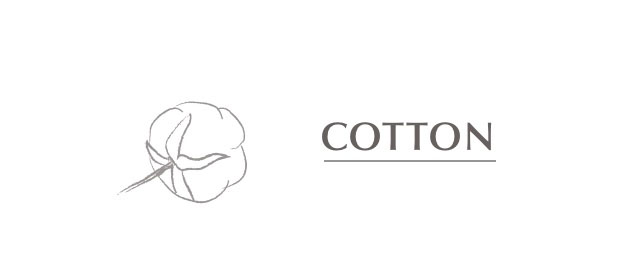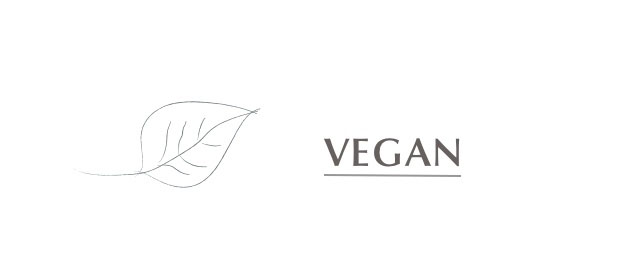 Cleaning your duvet is simple, as most are machine-washable, provided your washing machine can take loads of 7kg or above. Our top tip is to knot a couple of clean tennis balls into fresh white socks, and to throw them in with your duvet when tumble drying to help keep the down filling from bunching. It's always best to check individual care labels for instructions on which detergent to use, drying or ironing, and if in doubt we recommend bringing your duvet to a professional cleaning service. We also recommend shaking out your duvet each morning to keep it fresh and fluffy.
Your duvet is best stored in a breathable bag where it can get some air, so avoid sealed plastic and vacuum-style packing. We recommend washing before storage so it's as fresh as can be, but make sure it's completely dry before packing away. Your duvet should always be stored in a dry room.
Of course, your pillow plays a crucial role in your perfect night's sleep, and getting the hardness right can be difficult. Pillow hardnesses range from soft to firm, and the right one for you largely depends on your sleeping position.
These pillows easily shape to your neck and head and offer almost no resistance: perfect for stomach sleepers.
Right in the middle, these pillows are ideal if you change position in your sleep, or tend to sleep on your back.
These heavy pillows are great for side-sleepers, or those who need a little more head support.
  Light, cuddly and shapes well to your head
  Light, cosy, luxurious and super-soft
  Breathable, supportive and free from allergens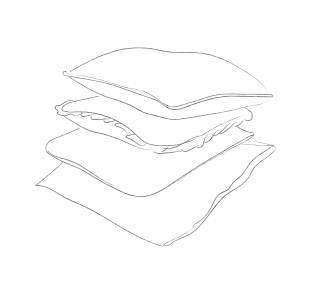 Favorites from our collection