Organic cotton: the fabric of the future

Cotton is an indispensable part of everyday life, whether it's towels, fitted sheets, jumpers, T-shirts or bathrobes. This natural fibre, obtained from the cotton plant Gossypium, is one of the most popular in the textile industry, existing in one form or another for thousands of years. The question, though, as times change, is if there's a way to make the cultivation methods of this universally loved raw material friendly for the earth.
Enter - organic cotton: it needs no chemicals, pesticides or genetic manipulation, and much less water.
Organic cotton is the way forward.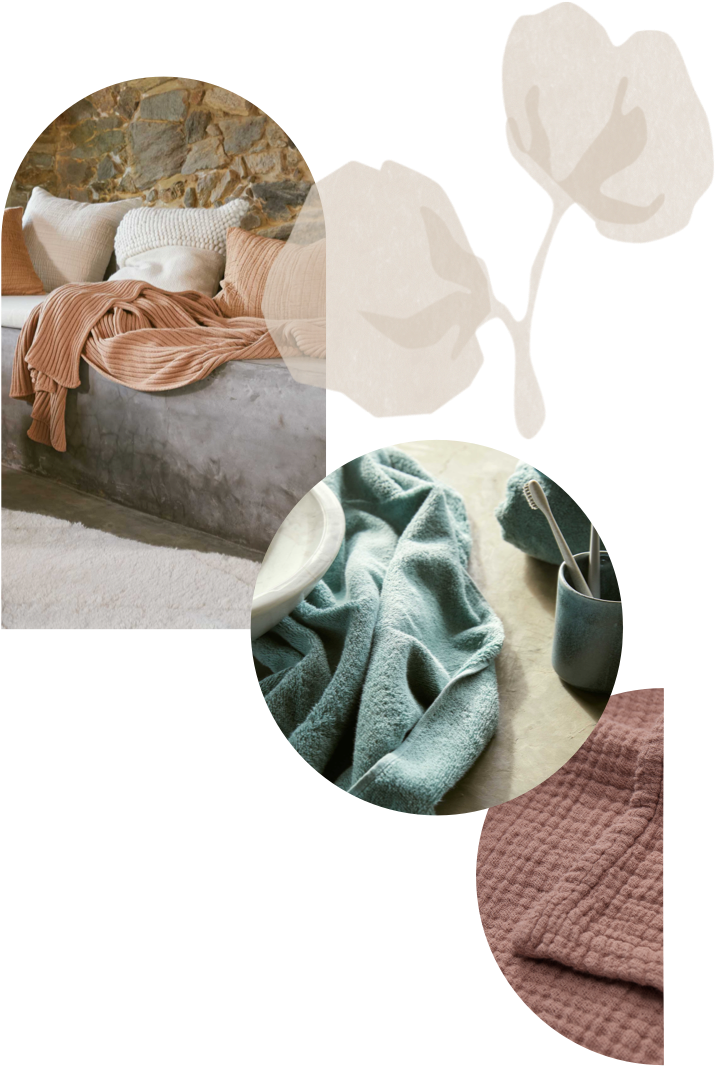 Warm, soft and breathable – these are just some positive aspects we can associate with cotton. The drawback, though, is that cotton is a natural fibre. It has to be grown and processed, and these processes often have an impact on the planet:
• Cotton cultivation is responsible for using chemical pesticides and fertilisers. It uses up to one-fifth of the global pesticide consumption in the agricultural industry.
• Conventional cotton plants are often genetically modified to increase resistance to pests, aggressive pesticides and adverse weather conditions.
• According to WWF, it takes about 11,000 litres of water to produce one kilo of conventional cotton. This high water consumption almost led to the complete drying up of the Aral Sea in the 1960s. Long-term solutions for sustainable irrigation are needed.
Cotton and organic cotton: the differences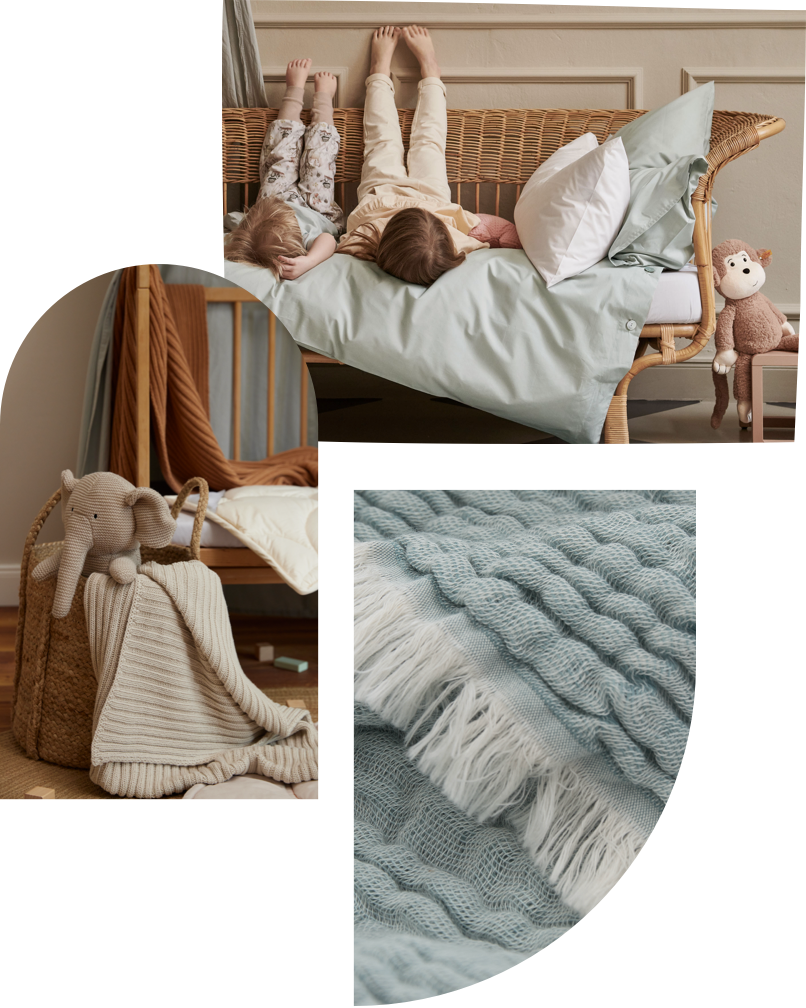 Estimates suggest that only about 1% of the world's cotton is grown organically. But it is worth investing in this rare raw material, as an organic approach to cotton cultivation offers many advantages:
• No genetically modified plants are used in the organic cultivation of cotton. Since the seeds are fertile, new plants can grow, and the producers save on seed costs.
• Chemical pesticides? Not a jot. Farmers fix this by strategically planting species that the pests prefer and using natural fertilisers and pesticides. Incidentally, this is how the pests' natural enemies survive, so the populations are kept under control.
• Growing cotton organically requires less water. Soils store more rainwater without chemicals and contain more organic matter, retaining moisture.
Organic cotton means fairer working conditions

Organic cotton pickers don't get exposed to harmful chemicals, which is an enormous benefit. In addition, a large part of the world's organic cotton comes from smaller farms with only a few hectares under cultivation, which usually pay their employees better wages.
At URBANARA, we attach great importance to the thorough selection of our partners. One example of our successful cooperation is with our partners at the Salgado Factory. Look behind the scenes, and learn more about this Portuguese family business here.

Seals and certficates of quality

Another advantage is the reliability of the quality seals and certificates for organic materials, such as the Oeko-Tex Standard or the GOTS seal. In addition to pollutant-free and sustainable production criteria, these hallmarks also focus heavily on social responsibility and how the people working with these materials fare in their lives.

Organic cotton: products from URBANARA

At URBANARA you will find plenty of sustainable pieces made from organic cotton. Our organic cotton blanket Sierra is not only made of environmentally friendly materials but treated with the Earth Colour process, an innovative and gentle dyeing technique based on leftovers from the food industry. The Manteigas percale bed linen made from 100% organic cotton is timelessly simple and has been awarded the GOTS seal. Perhaps you're looking for a baby blanket made of organic cotton that is guaranteed to contain no harmful chemicals. Allow us to introduce Coco. Also, organic cotton bathrobes (like Merouco Capa), organic cotton fitted sheets (like Vilar) or organic cotton towels (like Faia) are vital parts of our range.