Linen has been an extremely popular fabric for thousands of years - since the time of the Pharoahs. But what is linen actually made of and what are the advantages of using this natural fibre? Find out more in this guide, and prepare yourself for a dreamy, light sleep this summer.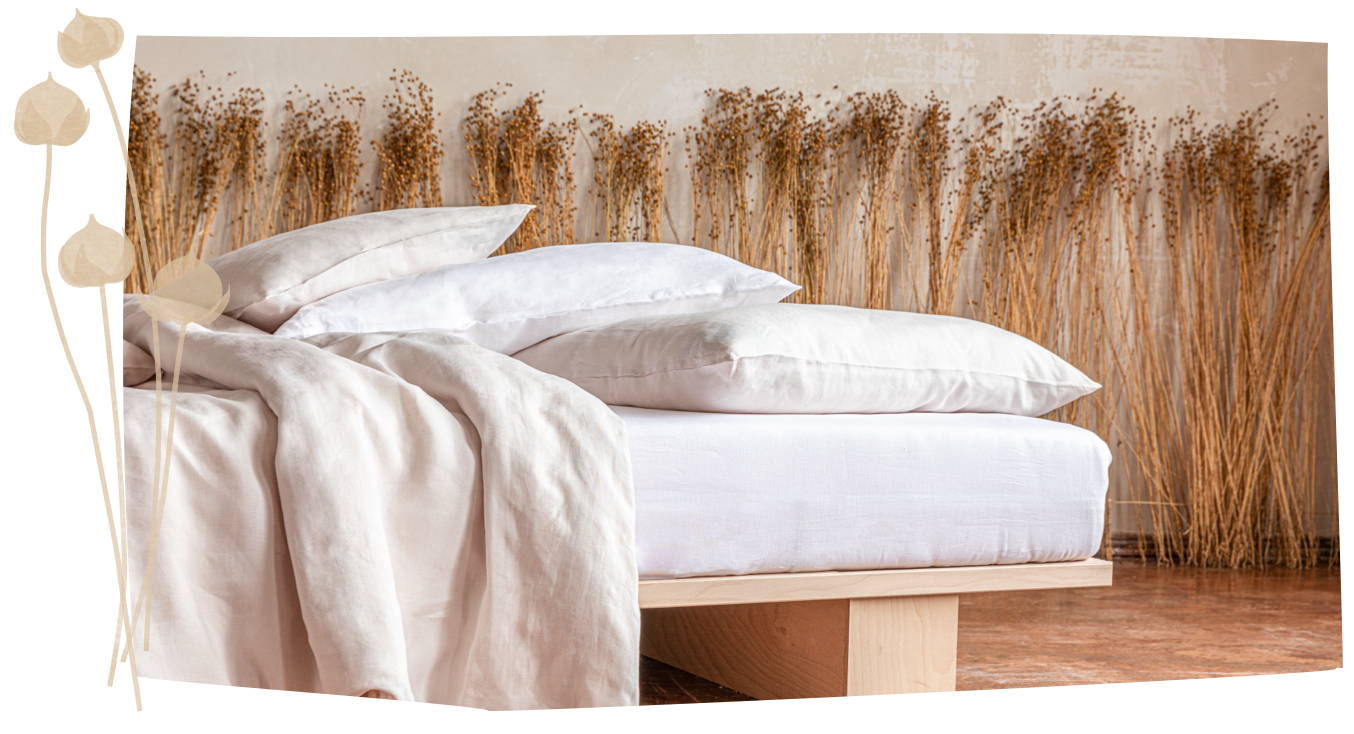 Linen is a natural, durable fibre created from the flax plant. Strictly speaking, the raw material comes from the stalk of flax. Farmers also pull out the plant's roots during harvesting, as simply mowing them down would damage the fibres. The next step is called retting and involves removing the bark to get to the delicate fibres within. After retting, the fibres are combed and straightened to prepare them for spinning into luxurious linen yarn.
We can then use this yarn to produce fabrics for our linen bedding, tablecloths and more.
Where does linen come from?

Flax can be, and still is, cultivated mainly across Europe. The north of France, parts of Italy and Spain, Germany and The Netherlands are particularly well known for their linen, and we can grow it here in the UK too. In fact, linen aficionados believe that Belgium produces the finest-quality flax fibres in the world, with Scottish and Irish linen not far behind.
Essentially, flax likes a temperate climate. The sun should shine, but not too much, and it should rain enough so that it's moist for the 100 days it takes to grow from seed to harvest.If there is a gentle breeze, then flax will really feel at home and thrive. Occasionally sunny but mostly rainy and breezy?
Sounds familiar, right?
We just can't get enough of linen. This natural and sustainable fabric scores points across the board with several great properties that make it so perfect for bed linen, clothing and practically anything else.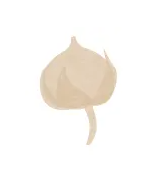 Linen is absorbent: Due to its molecular structure, linen can absorb up to 20% of its own weight in moisture before it feels damp! The air circulates better and the fabric sticks less to your skin.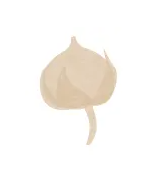 It regulates temperature: It's famously the 'fabric for summer' because it pulls moisture away from you when it's humid, but it also keeps you pleasantly warm in cooler months. The perfect all-rounder.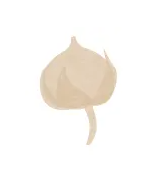 Linen gets softer with every wash: The longer you have linen bedding, the more beautiful and softer the fabric becomes. Learn more about washing and caring for linen in our blog post.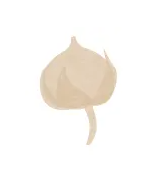 It's hypoallergenic: Linen bedding is truly an investment, especially for those who suffer from skin problems. This miracle fabric provides an extremely positive microclimate for the skin.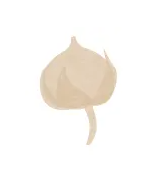 Linen is very sustainable: Almost all parts of the flax plant get used in the harvest. It is a fast-growing, renewable resource that requires very little (or no) irrigation during cultivation. Also, since it's made from 100% natural fibres, it's biodegradable.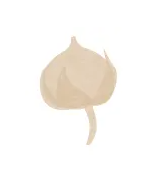 Linen is robust: Unlike cotton, linen's flax fibres are actually several fibres bundled together, which makes the fabric far more durable and hard-wearing. That means you can enjoy your favourite stylish bedding for even longer.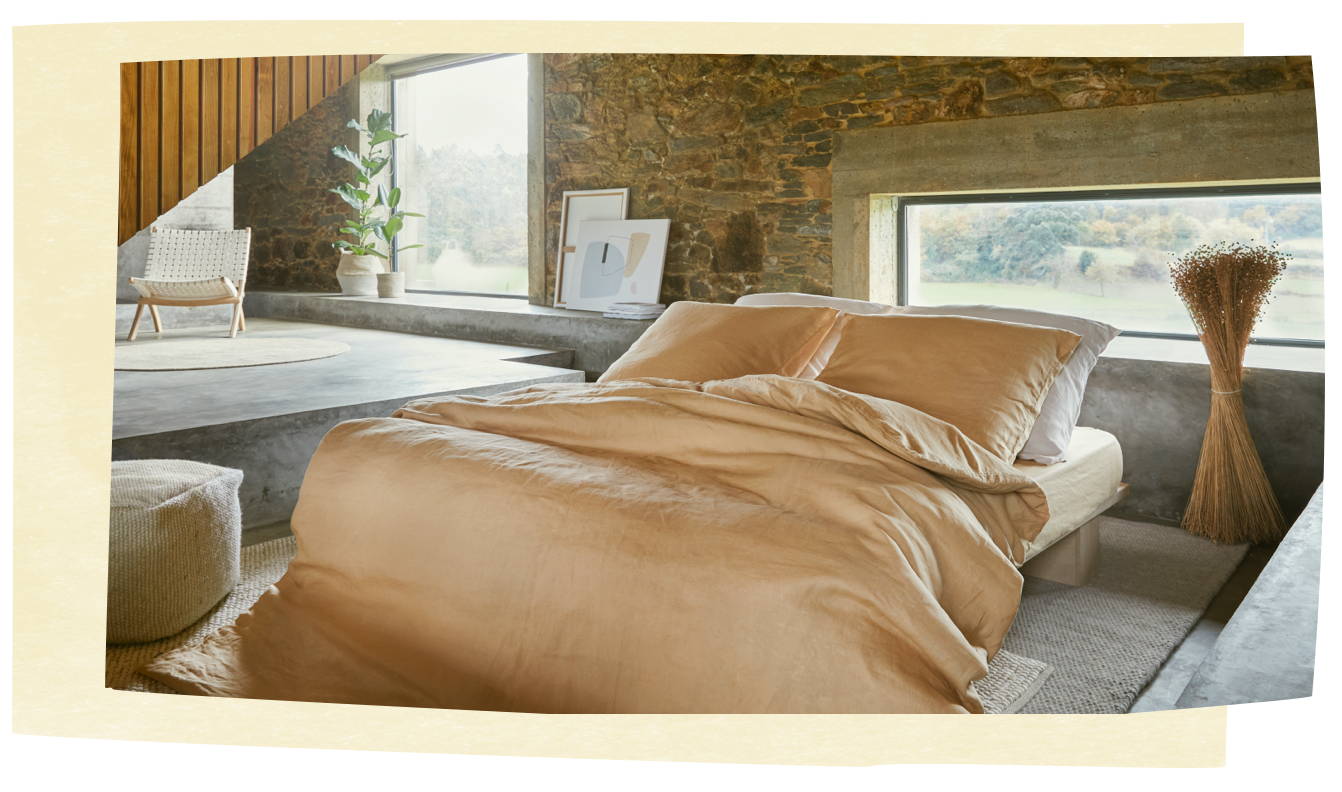 We've told you about where linen comes from, how sustainable it is, and why it's truly the all-round and super stylish bedroom essential. So, where do we start when it comes to finding the perfect linen bedding?
Mafalda
If you're looking for a truly pared back, simple and timelessly stylish bed, we can't think of a better choice than our Mafalda bed linen. When you think of linen bedding, you think of effortlessly creased bedding that's crisp, fresh and white - and that's precisely what you get with Mafalda.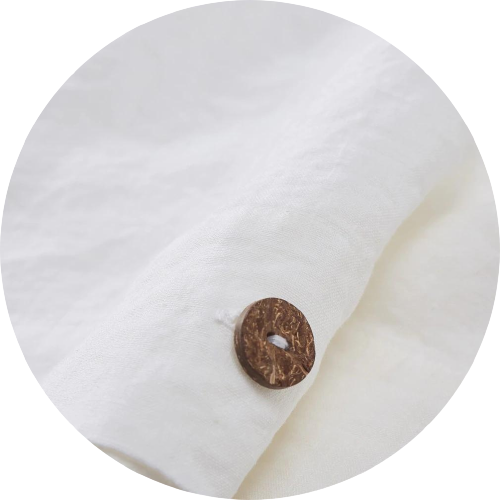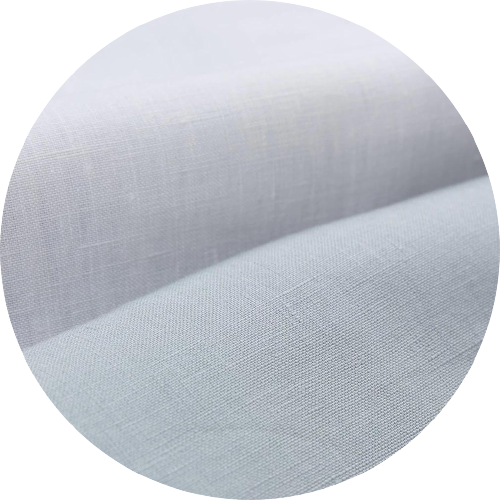 Cercosa
Feeling slightly more adventurous, or love a pop of statement colour? Our Cercosa bed linen collection boasts a dual-coloured design in timeless shades for an effortlessly elegant bed.
It's time to create the bedroom of your dreams.