The Perfect Guest Room: a DIY with Architect Susan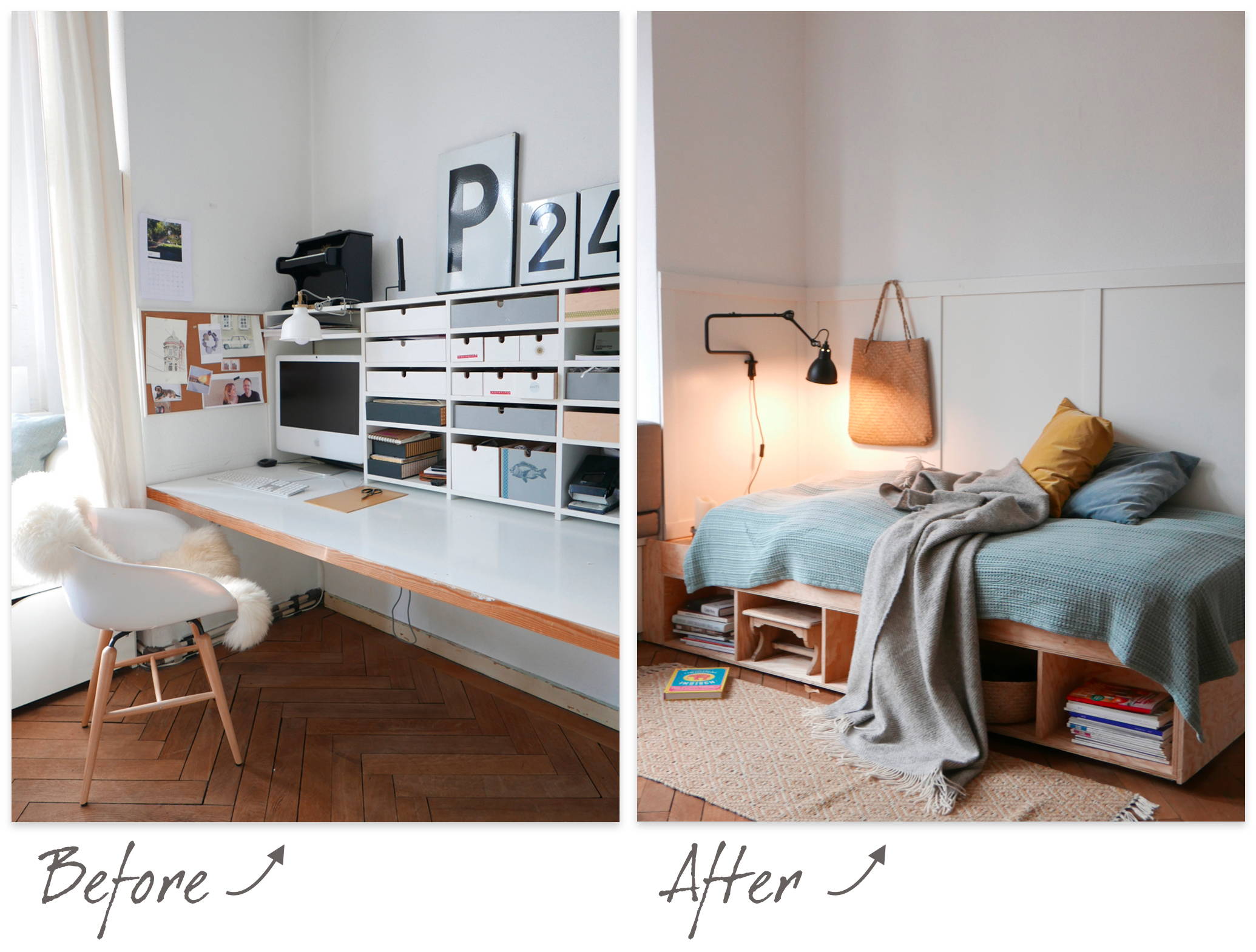 An often overlooked area in the house, a guest room has great potential to not only serve as a restful haven for visitors, but as an extra space for yourself.
We chatted to Susan from @2boxdetail about how she transformed her guest room with a clever DIY; using built-in storage solutions and plenty of super soft blankets and pillows, Susan created the perfect area for both her guests and herself to relax in.
Where did you get the idea or inspiration for your guest bed?

We wanted to build a permanent guest bed because we were never satisfied with the solution of a sofa bed. As our apartment building is old and crooked, it was out of the question to buy a bed – we also like the plywood look, so we decided to build one. The idea came from Pinterest.
What is important to you in a guest room?

To me, a guest room should look as if it has only been waiting for this one special guest. The bed must be comfortable, the bedding made of natural materials, and the colour scheme must be subtle. The guest needs space for their bag and clothes and a few personal items. If there are no guests, I would like to use the guest room as a retreat.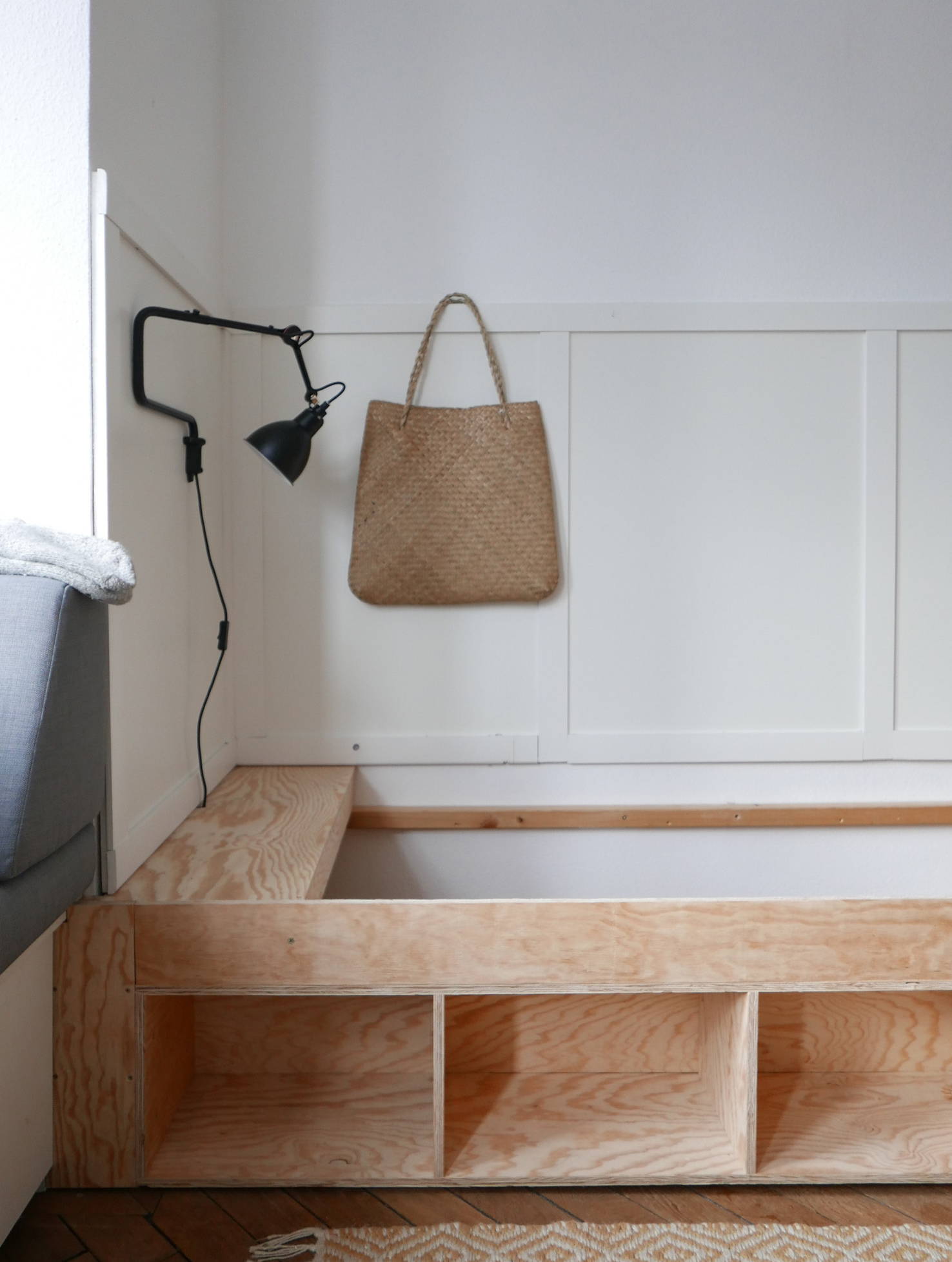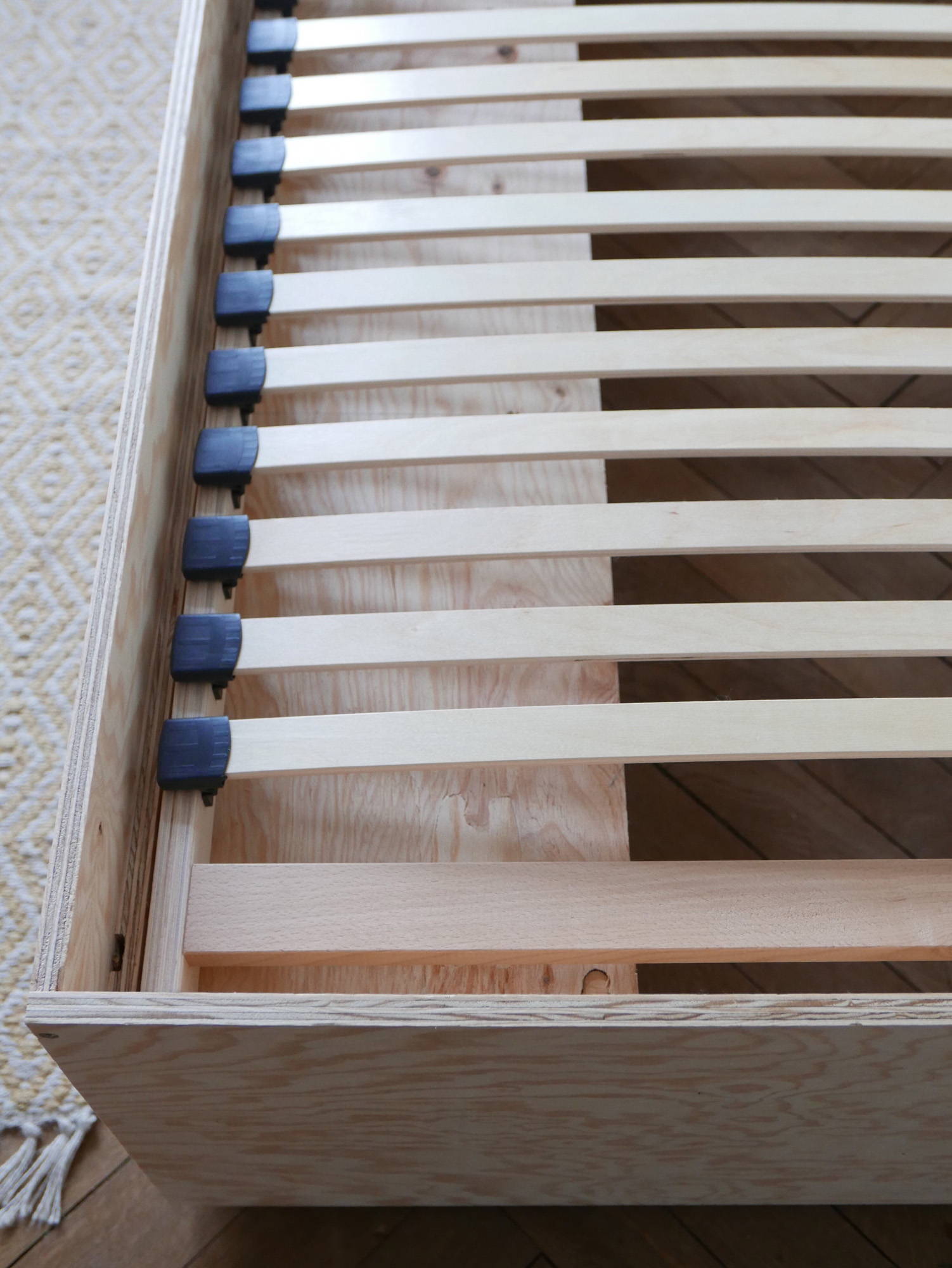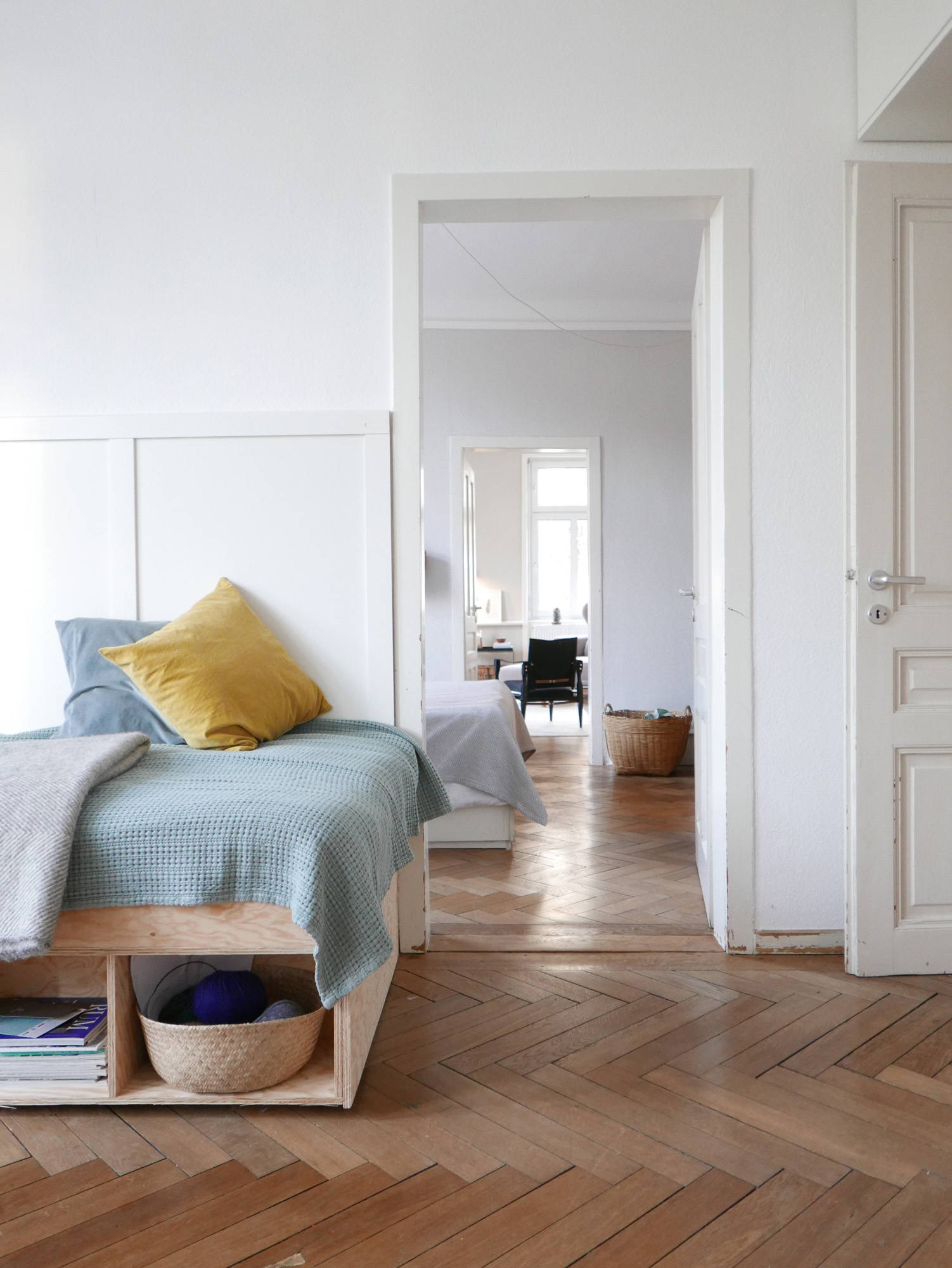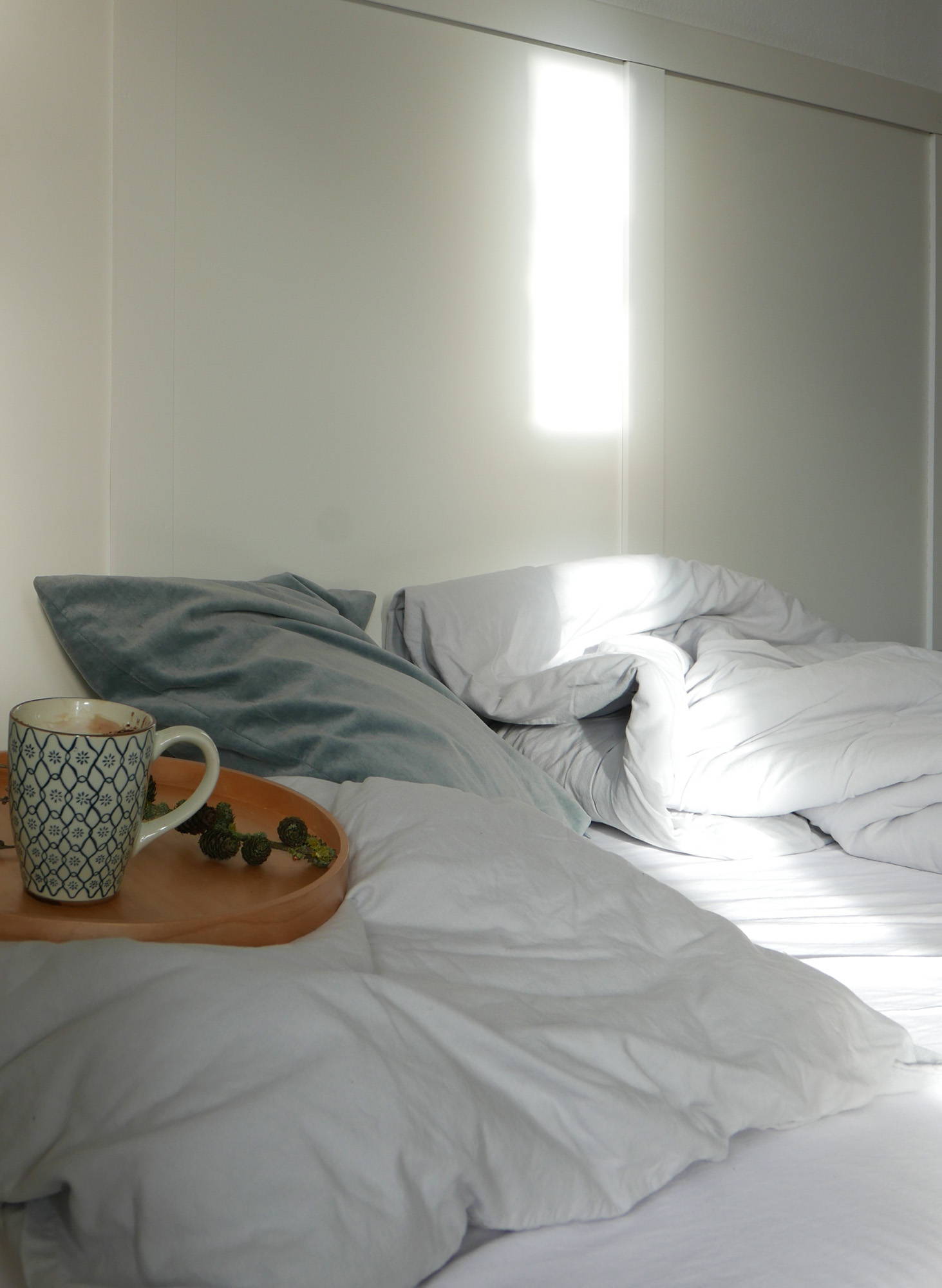 And the colours and styling of the room?

I opted for a cool mint green and a mustard yellow. I think this is a colour combination that radiates freshness and comfort at the same time. As a counterpoint, the bedding is in light grey, and the wall panelling in neutral white.
What did you use for the construction? Did it cost much?

We built the bed from slabs of maritime pine, and the wall cladding from 15mm MDF and spruce strips.
The cost for both came to €180 total.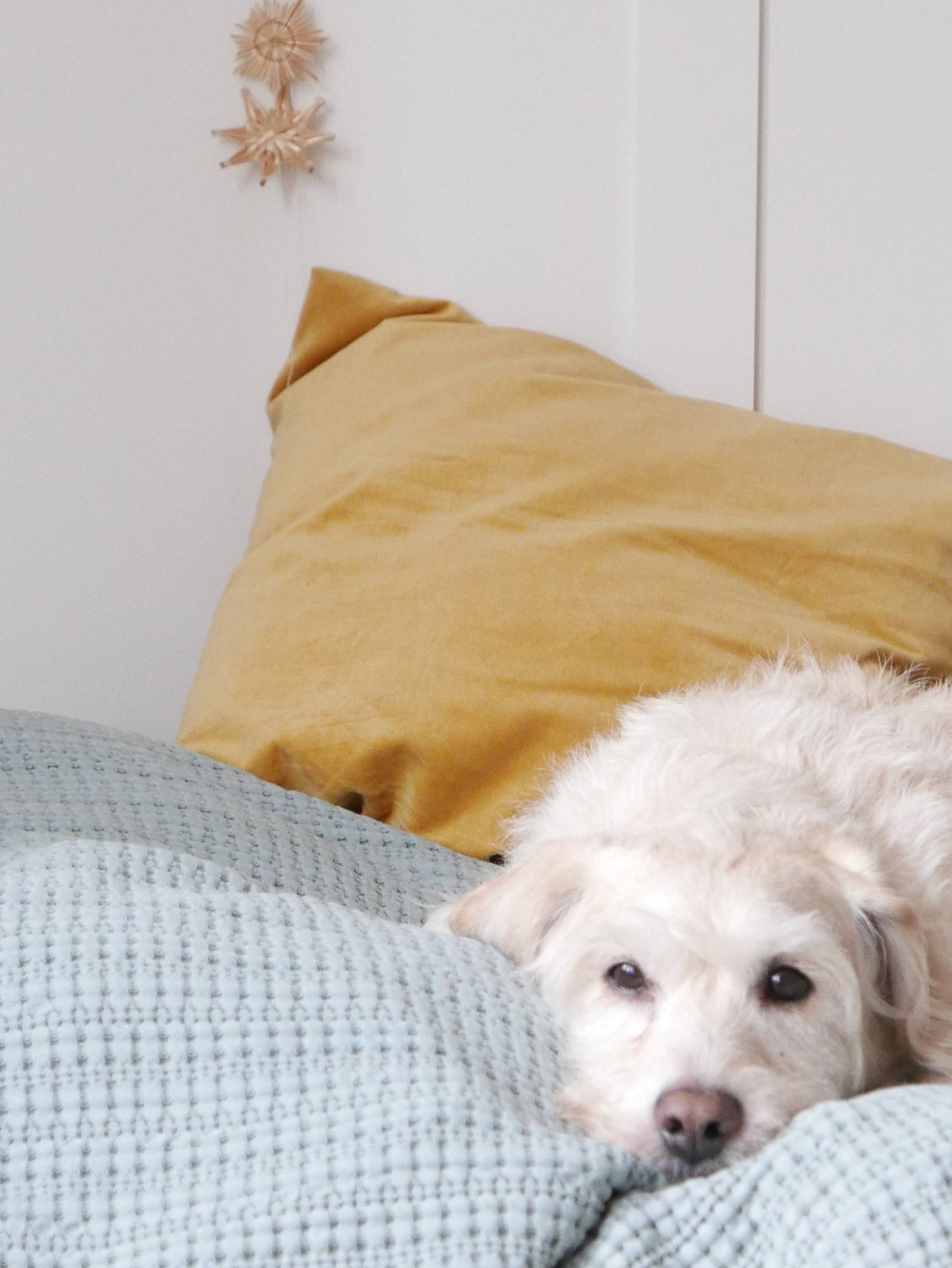 Why did you choose our Anadia bedspread?
I like that the Anadia bedspread has a calm, directional pattern from a distance, but a beautiful three-dimensional structure close up. The colour is so crisp and the blanket is wonderfully soft and not too light, which I really like with a bedspread.
More Instagram inspiration from Susan