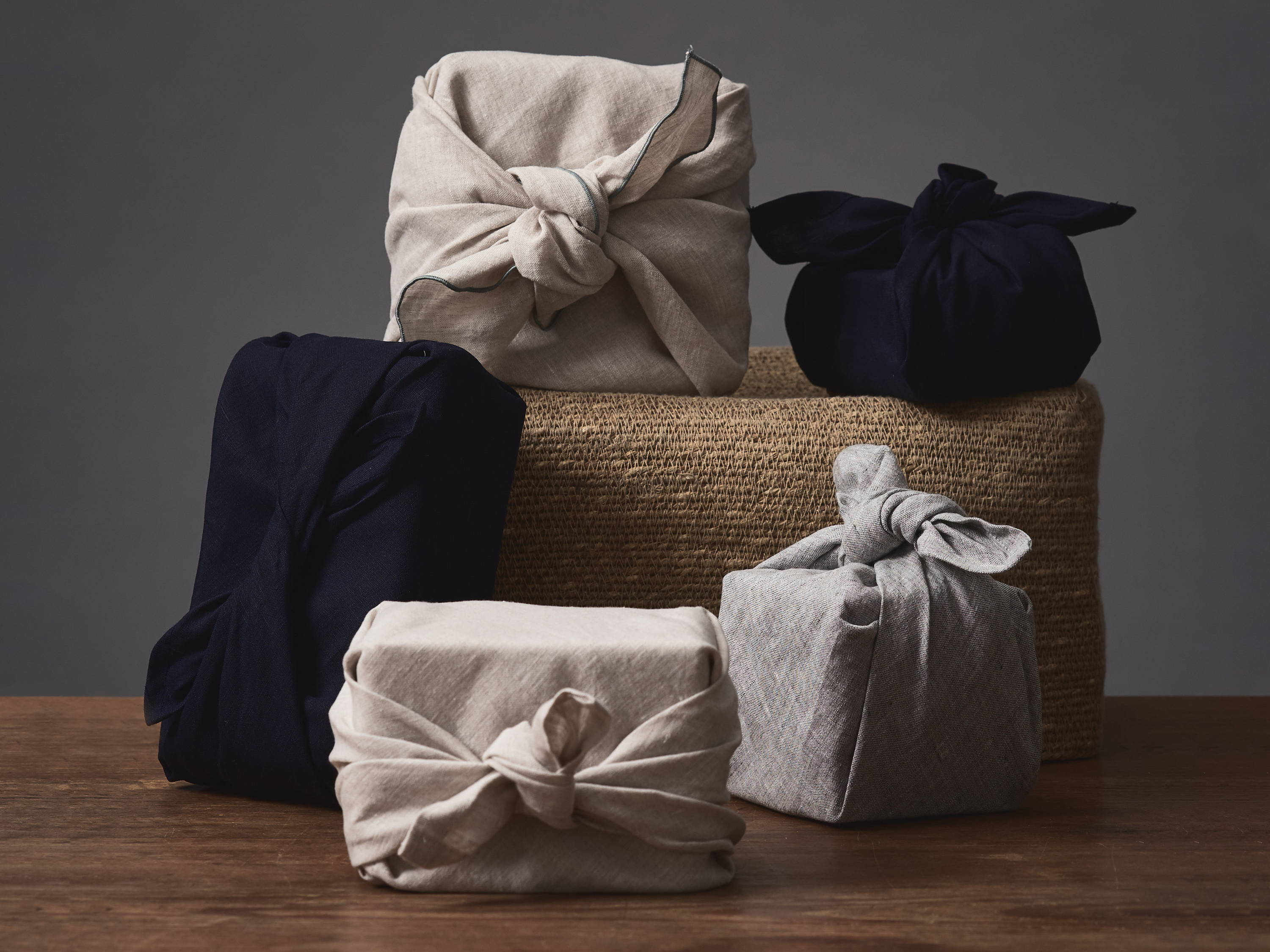 Christmas is a time of joy, and a time for giving – nothing feels better during the festive season than watching your loved ones unwrap those perfect gifts you spent so long choosing. Disposable Christmas wrapping, however, is hard on the environment and creates a huge amount of unneccessary waste every year. Thankfully, sustainable and stylish solutions are at our fingertips – we've taken inspiration from the traditional Japanese art of furoshiki, which uses segments of fabric knotted in various ways to wrap gifts and other objects in a sustainable, reusable and beautiful way.
To start, opt for natural fabrics in medium densities – we like cotton and linen, as they're durable enough to hold your gift, but thin enough to knot easily – in square or rectangular shapes, such as tea towels and napkins. When it comes to colour, the world is your oyster; go for a chic minimalistic palette for grown-up gifting, or opt for prints and bright hues for an eclectic take on traditional wrapping. No matter how you do it, furoshiki is relaxing, rewarding and unique. Read on to learn how to create your own.
---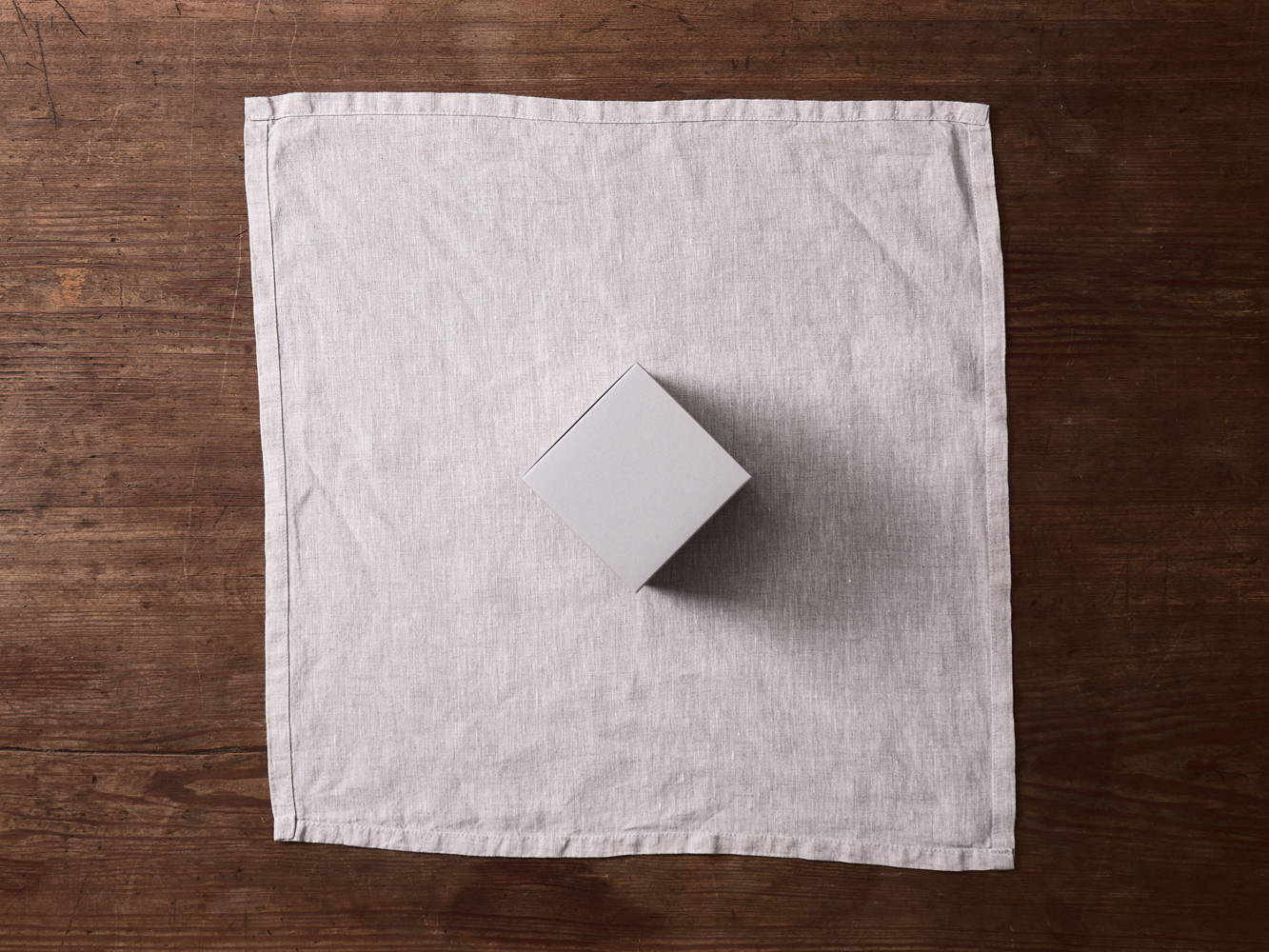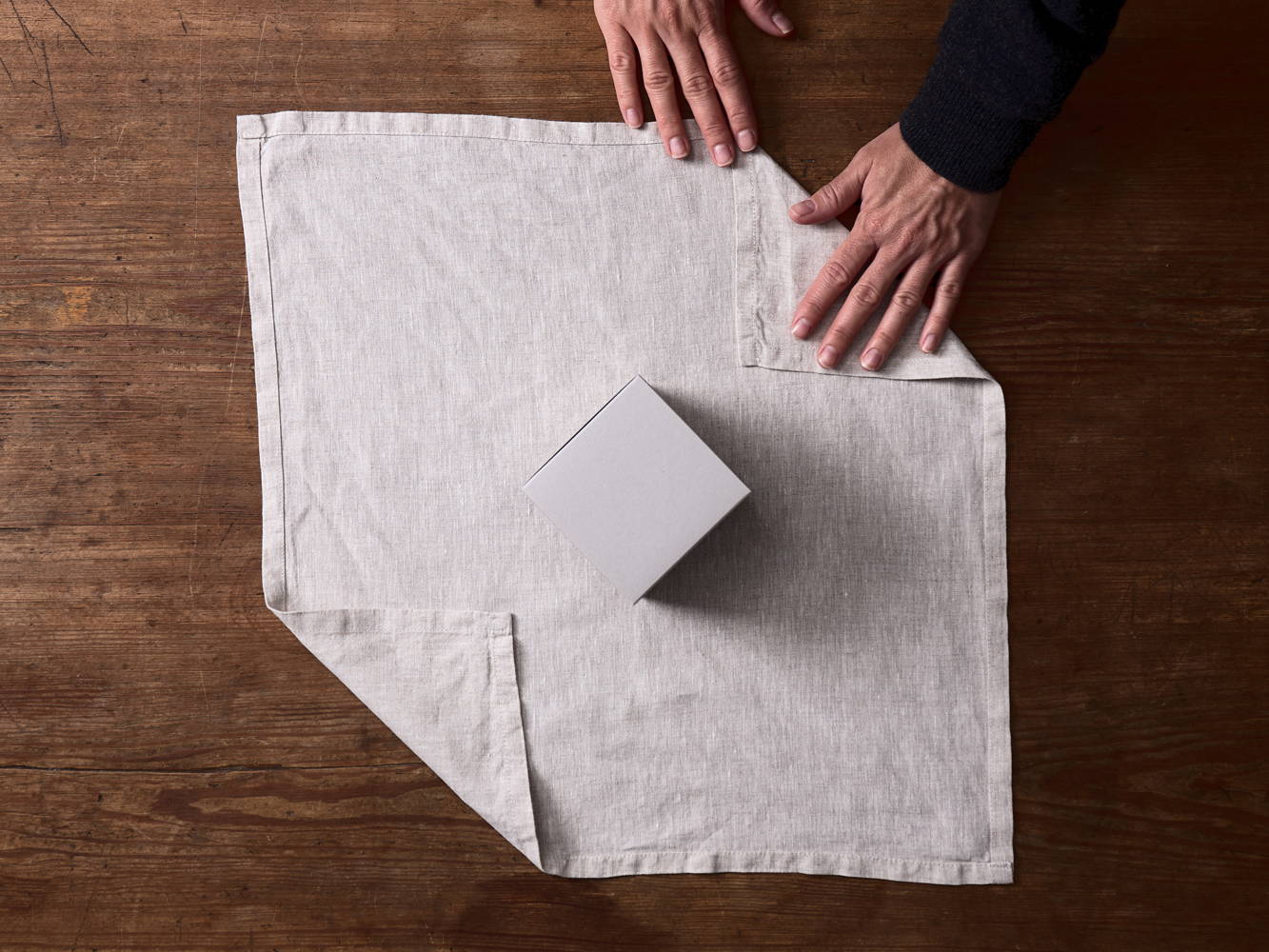 Select the right fabric size for your gift – aim for about three times bigger. Place your gift diagonally in the centre of your fabric. Fold two opposing corners inwards slightly, creating two straight edges.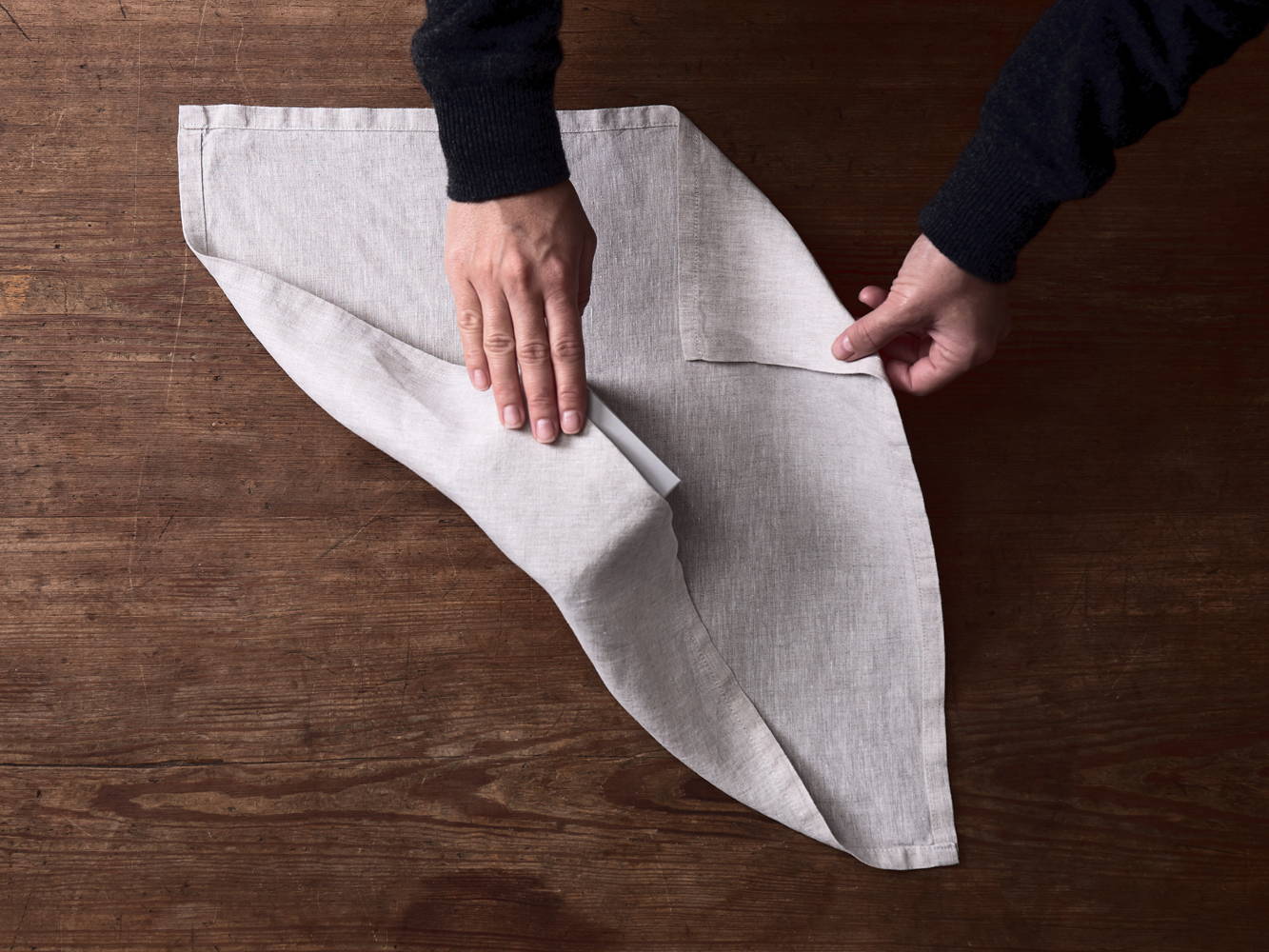 Fold these two straight edges over your gift, laying one on top of the other, and ensuring the straight edge doesn't overlap the edge of your gift. Tuck the two loose ends in tightly to the sides of the gift.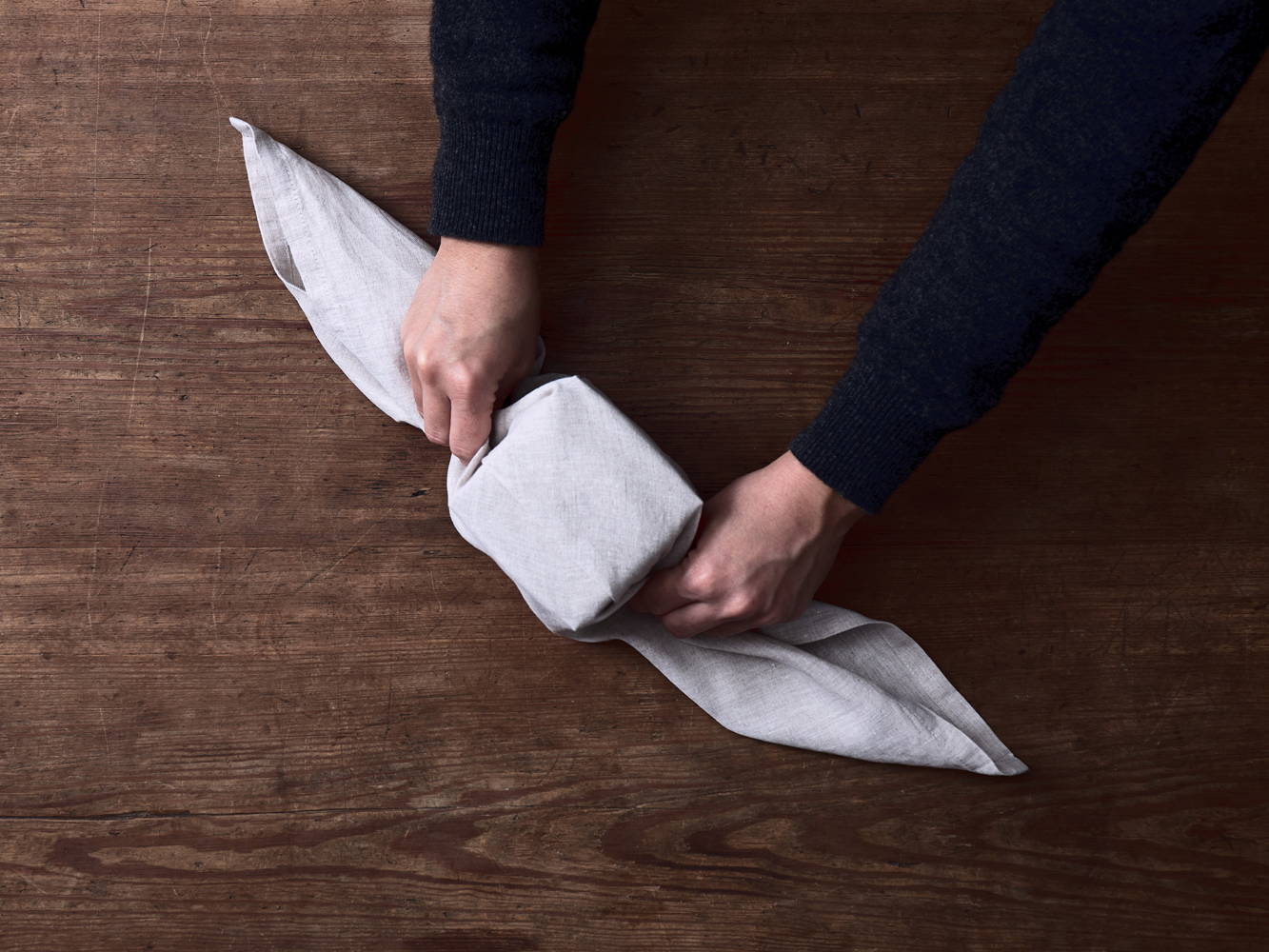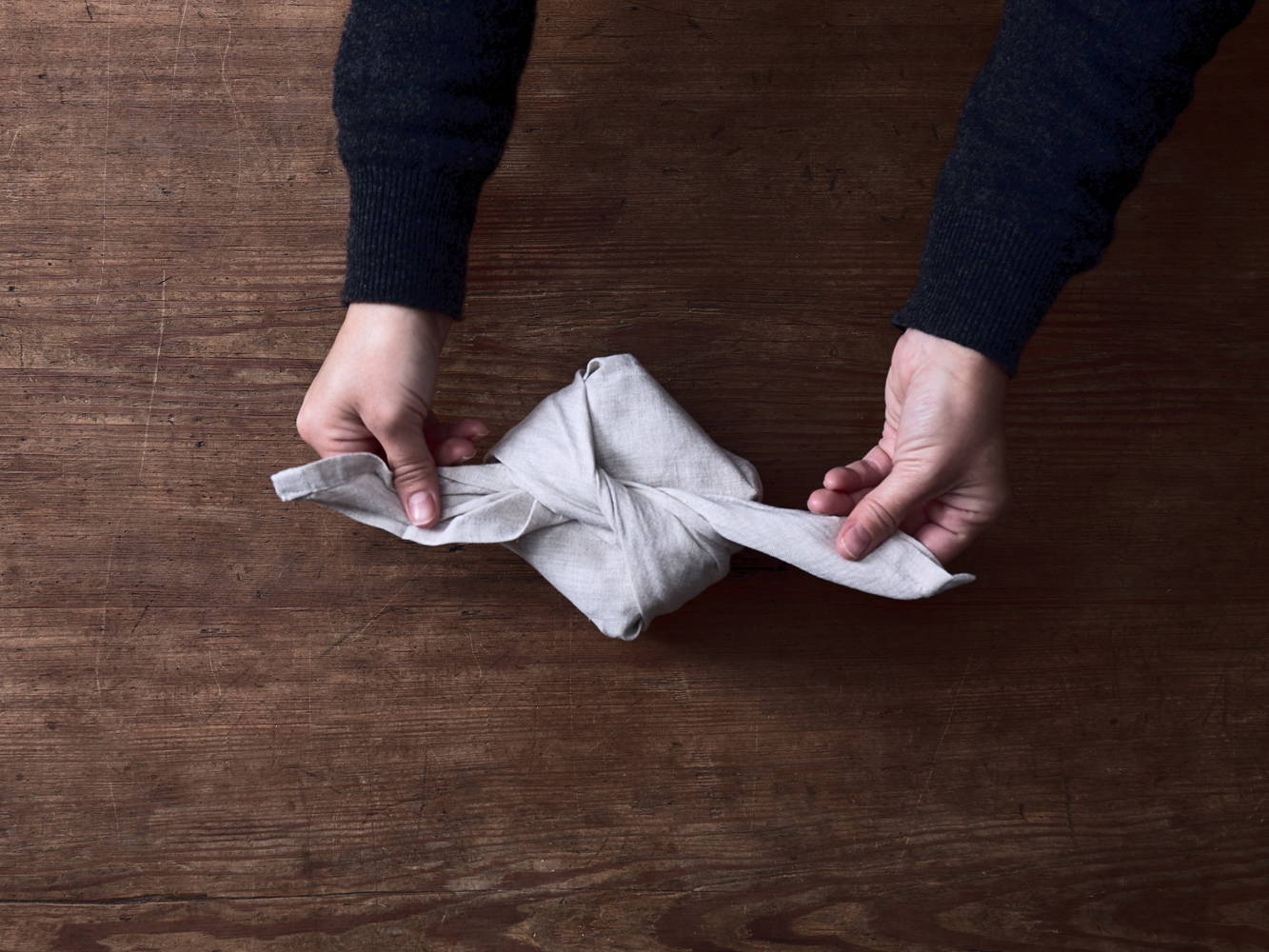 Making sure the two loose ends are held tight, bring them upwards towards the top of the gift, and tie twice in the centre to create a knot.
---