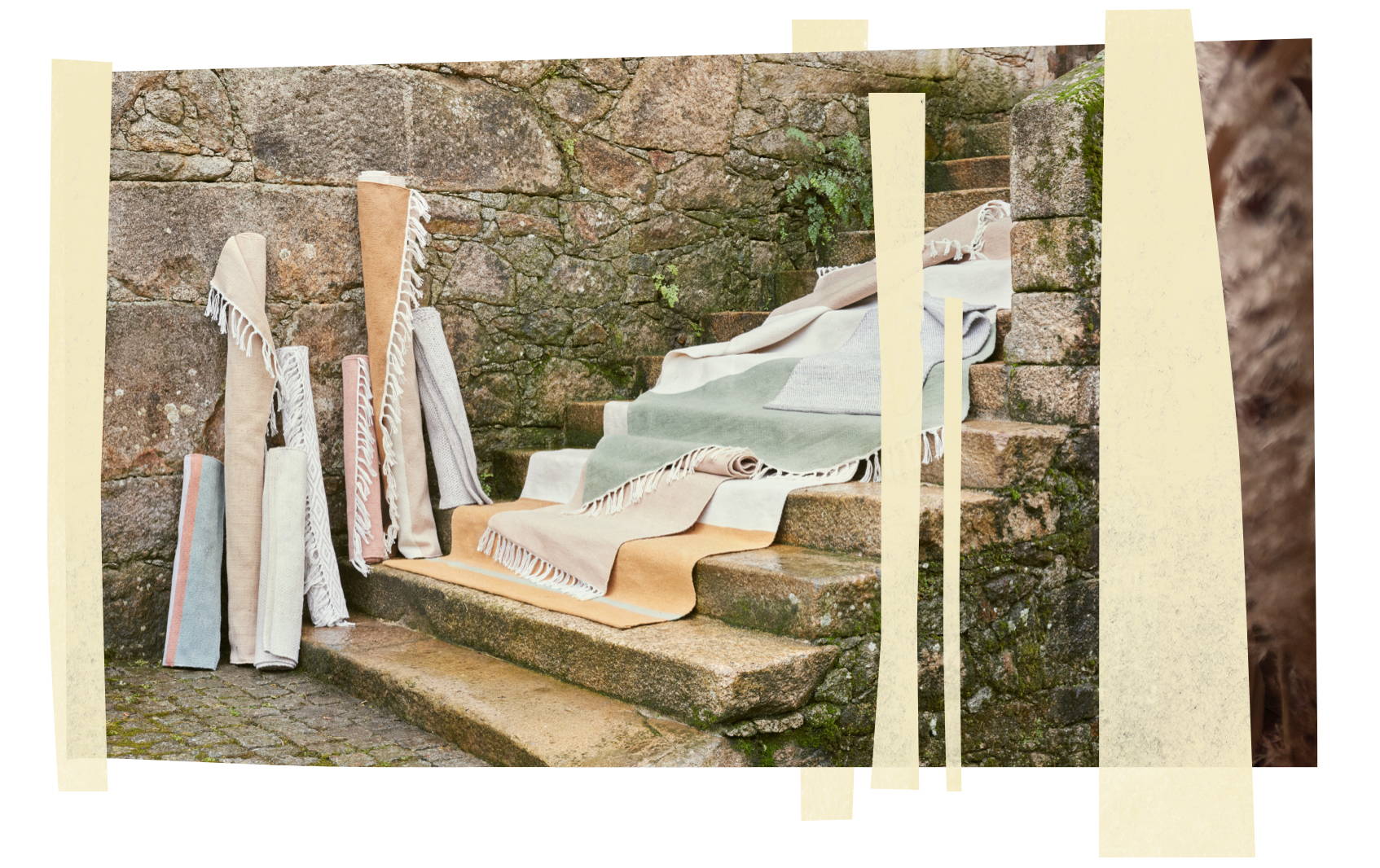 Our outdoor rugs – a buying guide

Treasures for your balcony, terrace or garden...

With a weatherproof outdoor rug, you can bring that cosy, homely feeling of your interiors to outdoor areas with ease.
There's nothing better than a beautiful, aesthetically styled balcony, patio or garden for the summer months. You can now create it with a clear conscience, thanks to our sustainable materials. Find out more in this blog post!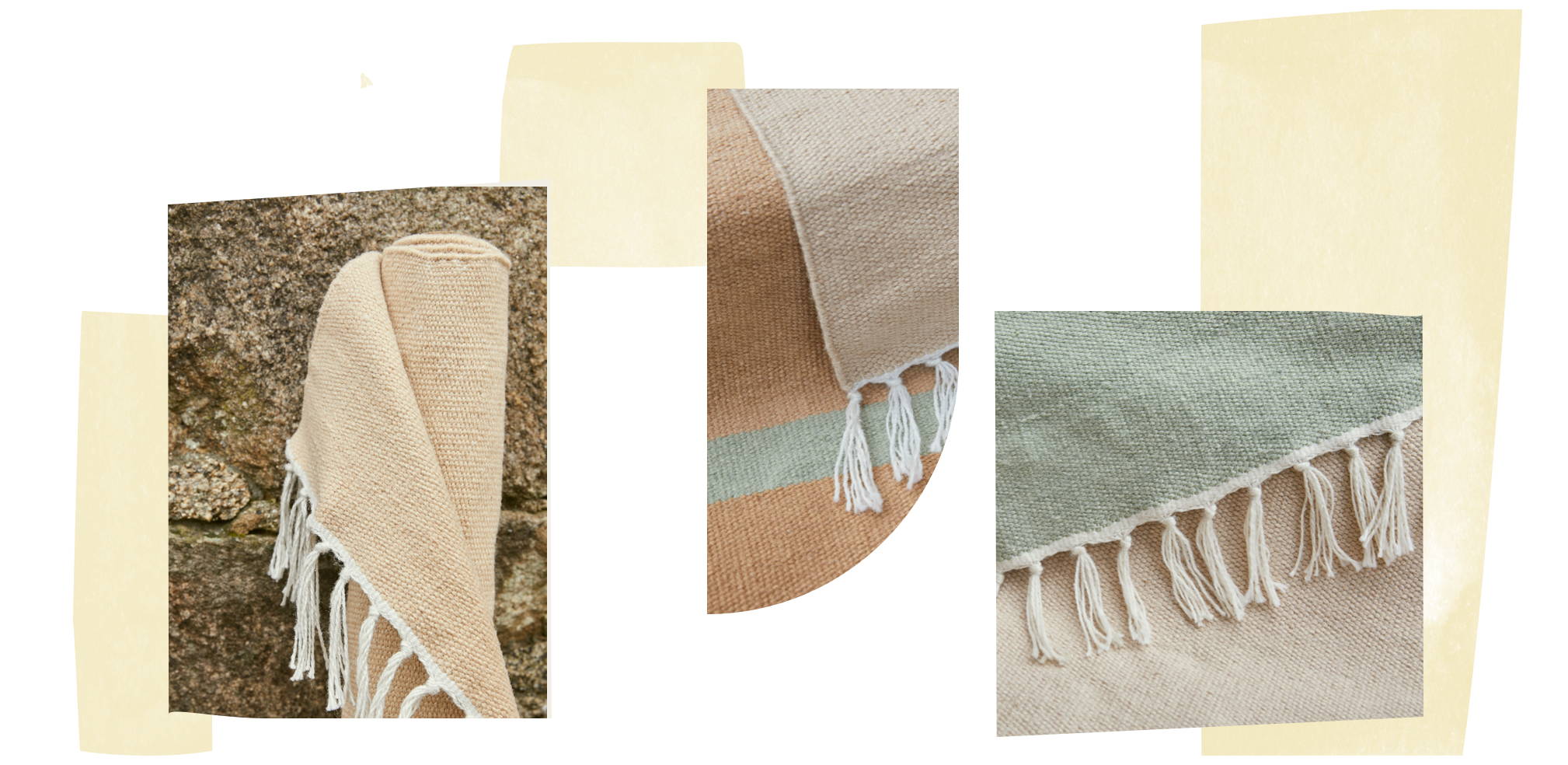 Weatherproof rugs for outdoors

Whether it's a cosy outdoor dining table for a relaxed lunch with your loved ones or reclining on a rattan sofa with matching armchairs, we all know these are the most valuable and unforgettable times in summer. Adding the perfect accessories, including a robust outdoor rug, will set the scene.
A tip: If you ensure that your chairs and table, or your sofa even, sit on the rug - you can create a lovely, intimate feeling.
Now, what are those perfect accessories we mentioned? You should take a look at our cosy pouffes as a flexible seating option for outside, or, if you prefer a picnic on the grass, our practical picnic blankets are perfect for you. Our favourite: the Essentials picnic blanket Nandara.

Outdoor rugs: The foundation for summer...

Our outdoor rugs are not only stylish and uniquely designed - they're also sustainable. Made from ecologically friendly materials, like recycled PET (or rPET for short), we create with the planet in mind. Our Bansa pouffe is made from rPET too - we're using it more and more. The fabric, made from mostly repurposed plastic bottles found in our oceans, makes your spaces and our earth more beautiful every time we use it.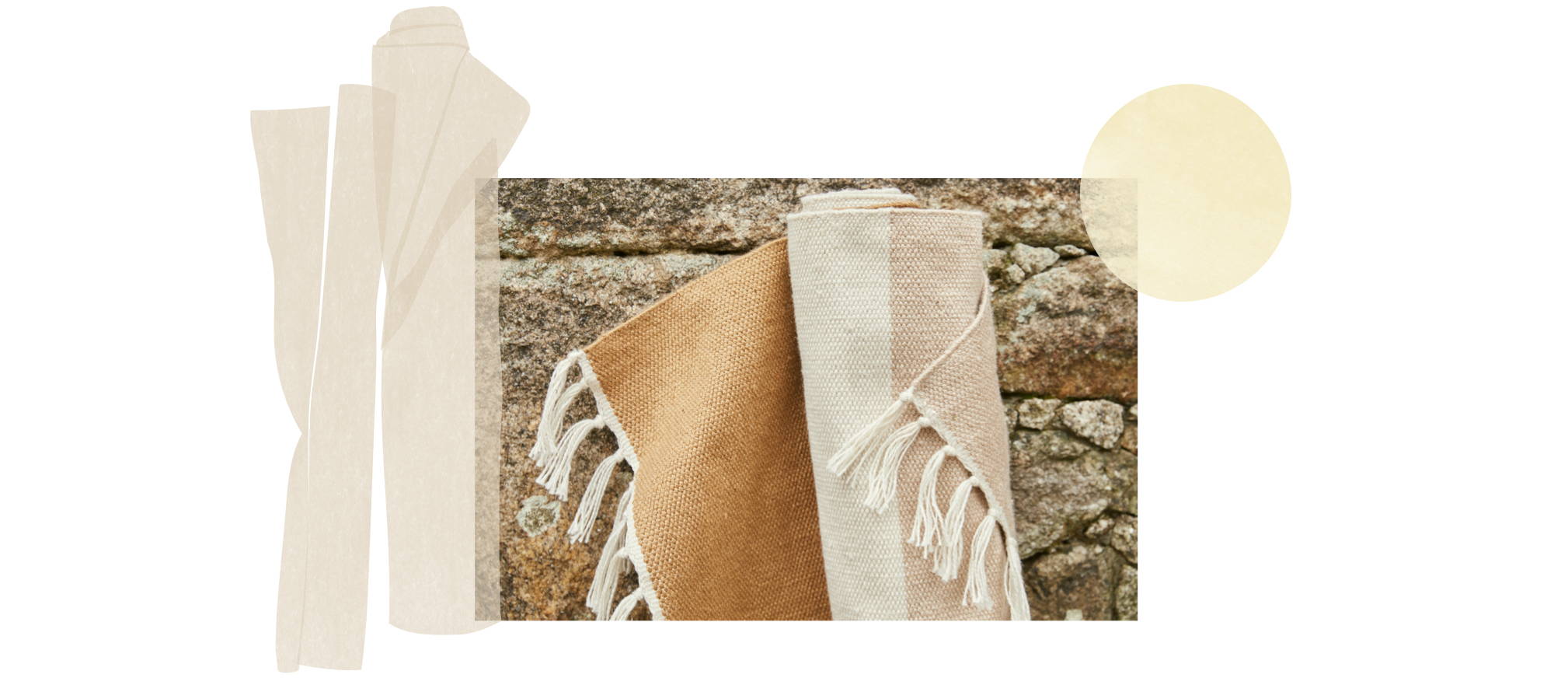 Find the perfect outdoor rug...

rPET is an excellent, weatherproof choice for an outdoor rug. Available in stylish, modern designs, they can also work excellently for indoor living areas that tend to get a bit wet or things tend to spill. Think of the utility room or the kitchen, for example.
But you can also create a unique flair on the balcony or terrace with a jute rug. You have to bear in mind, however - jute reacts sensitively to moisture. So our jute rugs are an excellent choice in good weather, but if it rains or gets damp, it's better to bring the rugs indoors.