Welcoming our new season...
Introducing: Spring/Summer 2022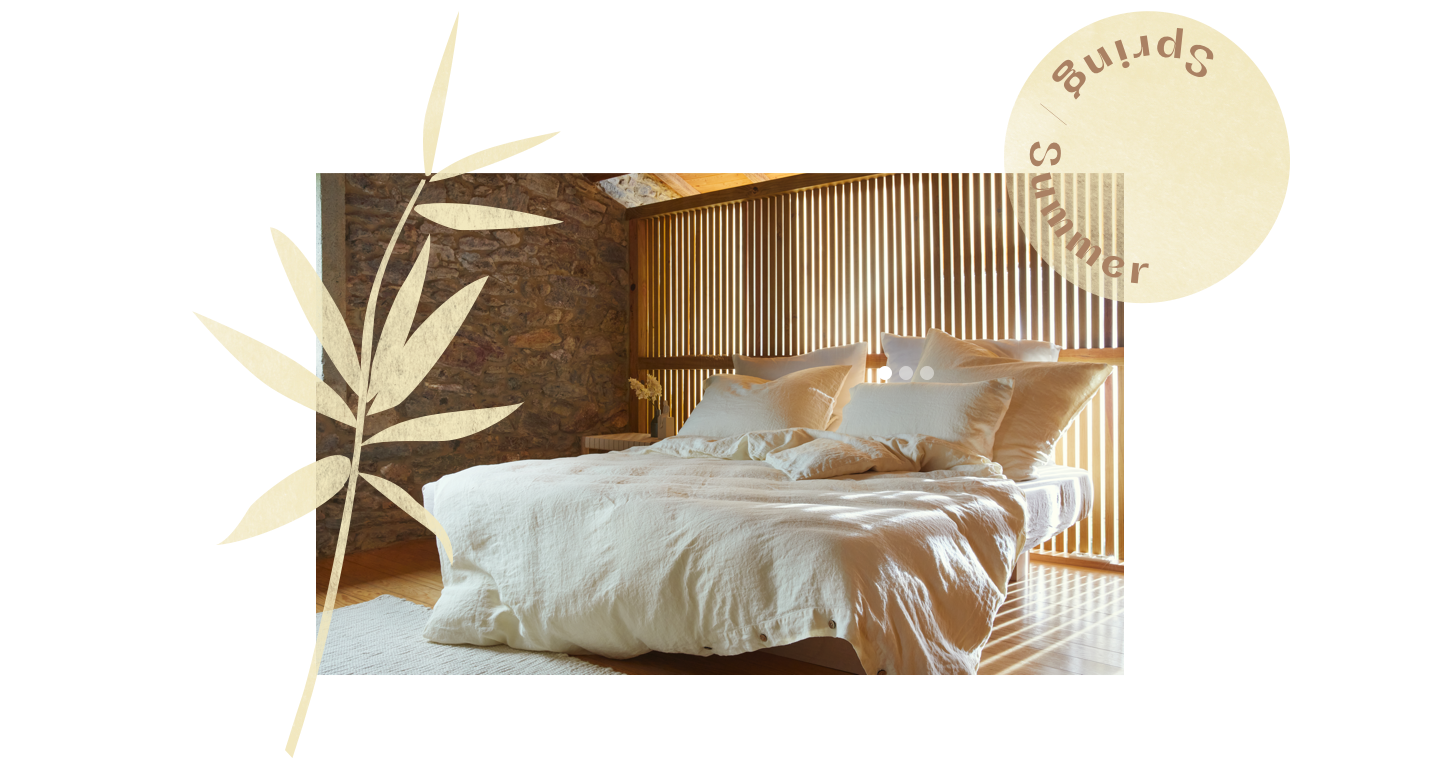 If there's one thing we've learned in recent years, it's that our home is more than just a place to live - it has become the centre of our lives.
Here at URBANARA, we're aware of how important it is to design our home so that we're comfortable, at ease, and able to enjoy our personal space around the clock.
As the seasons change and the world opens up, what could be better than bringing in fresh colours and a few beautiful accessories to freshen and revitalise?
We are moving optimistically into the coming season with a bright, refreshing colour palette of butter yellow, sage green, misty blue and earthy terracotta tones. Our focus is to bring the natural world indoors to enliven and inspire, allowing you to live consciously and beautifully connected to the outside world. This new collection combines natural beauty with timeless design.
This collection strives to bring nature and its elements into our everyday lives. We spend most of our time inside our own homes - it's a place that reflects who we are and allows us to recharge and relax. Surrounding ourselves in the right colours makes a huge difference to our overall well-being. This Spring/Summer collection will help you freshen up the spaces you know and love and cast off the winter hues that are still lingering.

Soft colours & neutral tones

This year, we're incorporating two trend-setting colours: sage green and misty blue. Wherever you place them - be it a wall colour, bed linen, a cushion or a rug - they represent hope, calm and relaxation.
Our green/grey Perpignan bed linen, for example, when combined with our Siljan cashmere merino blanket, turns your bedroom into a wistful retreat. Your perfectly cosy evening? Well, now it's even more perfect.
Whilst we love our sage and blue, let us introduce you to our favourite colour of the season. Meet butter yellow.
The French call it a coup de foudre - a lightning bolt moment, or, more accurately: love at first sight. Butter yellow just exudes positivity and a feeling of optimism - it just makes us feel happy. The perfect energy for blankets and cushion covers, why not drape the sofa or the bed with a dash of pure, springtime joy.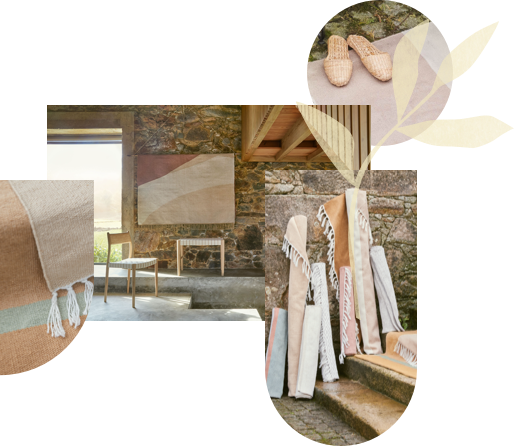 Choosing the perfect natural materials is essential to us in every collection, and SS'22 was no different. We pride ourselves on our sustainable, high-quality and stylish product choice.
Fast-growing hemp and premium-quality linen and our reliable staple, cotton, are timelessly stylish and particularly friendly to our environment. However, we know we can do more moving forward. We want to be more on-the-pulse and innovative when it comes to materials, so why not try SeaCell? Extracted from algae, SeaCell is not only kind to the planet but to your skin, too, as all the benefits of algae don't get lost in the manufacturing process.
Spring is a season of new growth, providing the precious raw materials we use in our production. We understand that we must minimise unnecessary waste and value the natural resources we use. Take the buttons on our Navaro bed linen, for example. Made from by-products of vegetable processing, we're giving new life to something we would otherwise discard.
Our Sierra blanket is dyed using various plant remnants too. Again, we're using waste to create something beautiful. The plants, and their gorgeous, natural colours, live on in our products.
It's something familiar, but also new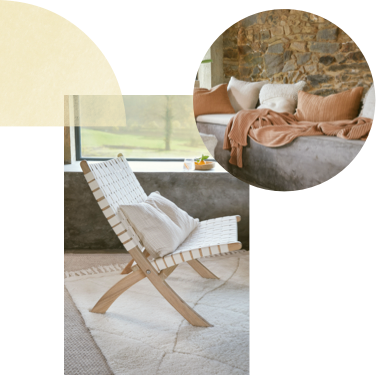 This season, we were inspired by architect Luca Compri.
A pioneer with a refreshing perspective on sustainability, Luca has built his own house from straw, cork and wood. He hasn't painted over the various, naturally-occurring neutral shades of his materials. The outside world is his inspiration and his colour palette, and we think he's just marvellous.
Taking a leaf out of Luca's book, we're giving dried, raw materials a new lease of life. Baskets, made of seagrass and jute rugs make subtle additions to our interior collection and delightful additions to your home.
Our Zenica furniture collection, made from strong, Bosnian oak and naturally-coloured cotton ribbon, invite you and your guests to spend quality time in easy, timeless style. Take a load off, leave the stress of the day behind and focus on the most beautiful moments in life.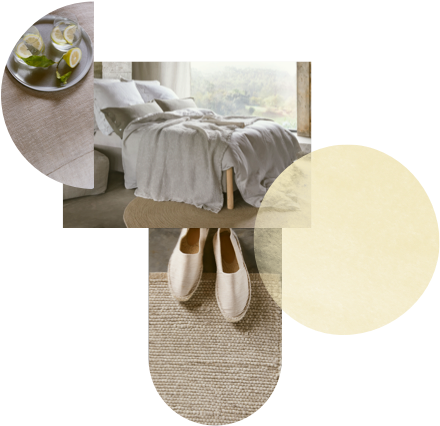 Inspired by fresh colours and natural fabrics, as rich as the Spring and Summer themselves, we're excited to introduce you to this collection.

There is no better time than a switch of seasons to liven up your home with beautiful new pieces and brand new colour palettes. Let's bid winter farewell for another year.