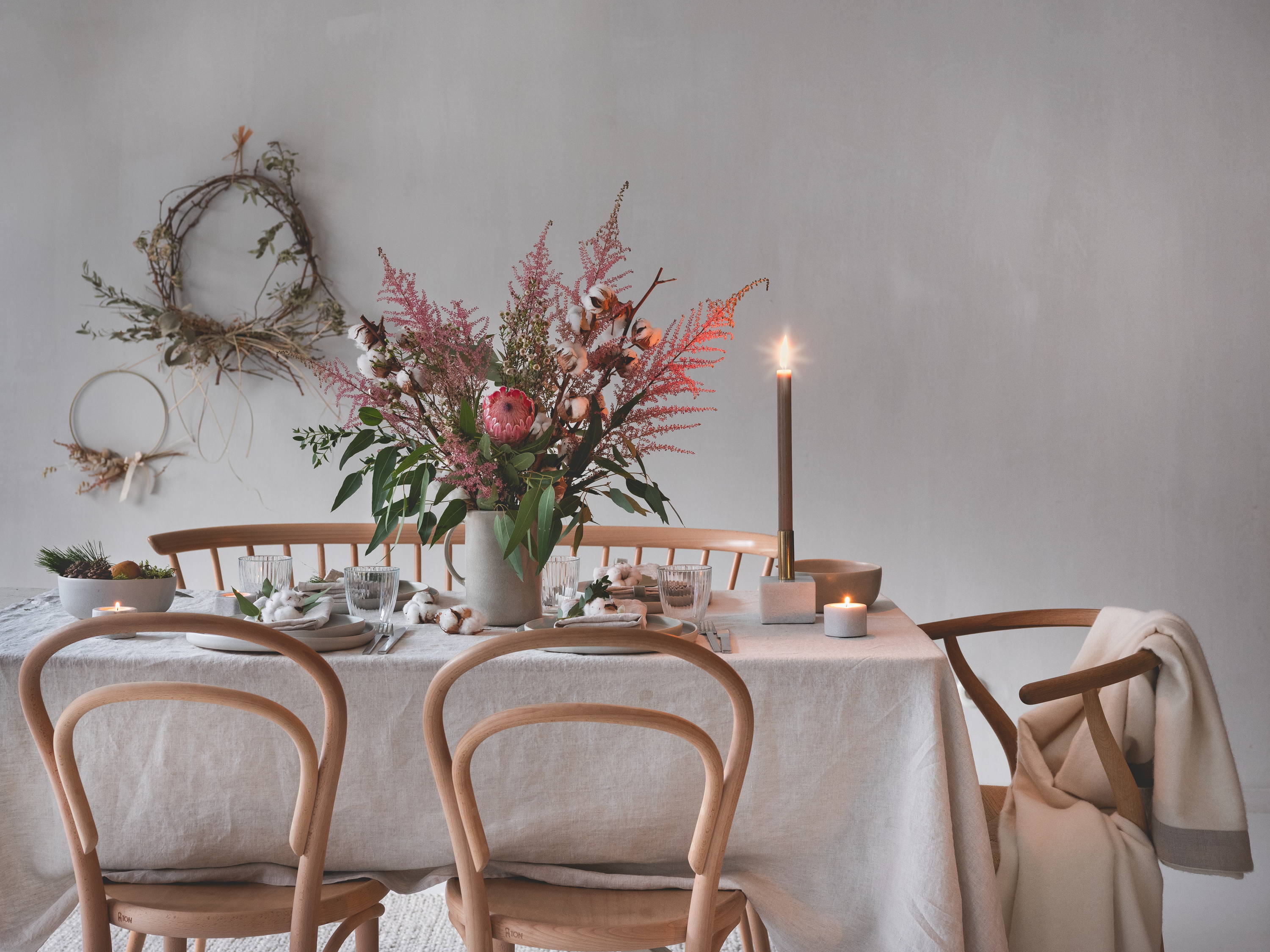 Festive Dining with Anna Cor
Christmas is a time of magic and wonder, of sharing cherished moments with family, and spending evenings laughing together over delicious food. These warm, joyful feelings are exactly why Anna Cor looks forward to the festive period – and the Berlin-based art director and photographer definitely knows how to pull off the season in style. The interior design aficionado shared her own Christmas dining table set-up with us, and let us in on a few of her favourite seasonal styling tips.
Choosing to ignore the traditional red and green hues of Christmas colour palettes, Anna introduces unexpected pink hues to her table, creating a warm and oh-so-stylish effect when contrasted with natural tones and materials. With ingenious personal touches, such as cotton snowflakes and floral accents, Anna's festive table is a flawlessly modern take on traditional Christmas dining, and eschews high-end, formal layouts in favour of an organic, relaxed look.
"I like to keep things natural and a little bit wild – that's what I'm into at the moment. Then it looks festive, but also casual – something that carries through into the evening."
"For me, Christmas is all about family time.
It's loud, fun and full of excited children and visits with loved ones."
For Anna, Christmas means family and good food: surrounded by the aromas of freshly baked cookies and steaming mulled punch, she cites baking cookies and hand-making gifts amongst her most treasured advent activities, and looks forward to the exciting chaos of the holiday. Bringing her family and friends together over a candlelit homemade meal is what it's all about.
---
Anna's festive dining favourites
---