The Spring/Summer 2020 Shoot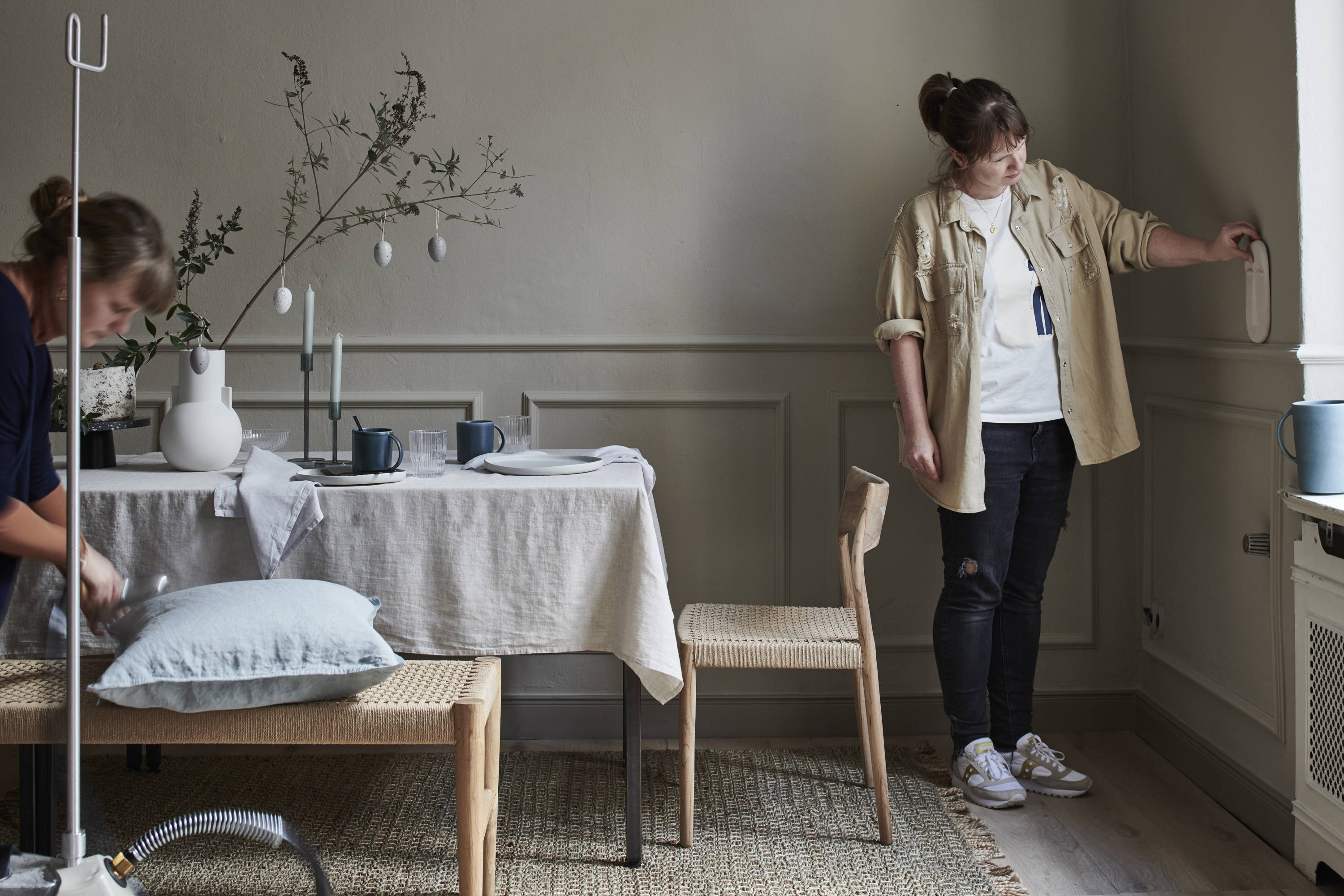 We went behind the scenes of the Spring/Summer 2020 photoshoot to find out a little more about the collection. Below, creative director Dora Monogyiou fills us in on how the aesthetics of the collection took shape, who she collaborates with for the shoot, and a few of the collection's highlights.
Dora, where did you find inspiration for the look and feel you wanted to capture for the upcoming season?

I am very lucky to be surrounded by a big group of colleagues in the creative field, consisting of graphic designers, editors, brand managers and product developers – so it's all a result of teamwork. The process starts with visits to fairs alongside the product development team – there, we discover new trends, techniques, materials and manufacturers from all over the world. We keep ourselves informed with interior design news and insights, and keep a close eye on the trends even though we usually don't follow them and instead introduce sustainable lifestyle choices to our customers. The next step is to define the new materials, techniques and colours that we want to introduce this season, and things start taking shape. With all the main pieces of the puzzle in place, the visual department can start preparing for the photo/video production and develop art pieces and graphic design elements that will accompany the new season.
The main inspiration for the Spring/Summer 2020 collection is nature, with its earthy soft colours and imperfect shapes. We chose mostly muted natural tones, contrasted with some stronger accent shades like ochre and teal, but overall our goal was to create a calm feeling, with imperfect textures and natural elements, in a minimalistic but lived-in urban environment. The paintings of Vilhelm Hammershøi have also been a great source of inspiration this season.
"For me, Christmas is all about family time.
It's loud, fun and full of excited children and visits with loved ones."
What role does sustainability play in this process?

Fortunately, we've seen an increasing interest overall in a slow and sustainable lifestyle; people seem to be more aware than ever before that we're all responsible for how our daily choices impact the planet. Choosing quality over quantity, recycling and upcycling is becoming a habit, and acts as an antidote to all the fleeting trends that clutter our homes, our lives and our planet. This has always been the main source of inspiration for all of us at URBANARA.
Tell us a little about the location?

We chose to shoot this season's collection in an older building in the west of Berlin. These past few years we've been very interested in showing people locations they can identify with, and as so many of our customers live in bigger cities and our brand is based in Berlin, we find it more relevant than ever to show customers how they can turn their apartments into their own little sanctuaries and bring a little nature into their homes, even if they don't live in the countryside.
---
Spring/Summer 2020 collection favourites
---
Do you find collaboration with other creatives helps your own creative process for lifestyle shoots?

Definitely. Apart from the in-house creative team, who lay the canvas for the seasonal creative brief, external collaborations also play a very important role in shaping the final outcome. We love working with both past collaborators who know our brand and aesthetic well, and new people in the creative field who can bring fresh air and ideas to the table.
This time we worked with George Rosolymos, who has been a valuable partner from the first moment we decided to produce more moving visuals, and has helped us shape the videography language of the brand. We also worked with photographer Sascha Polzin, who has a lot of experience in interior photography, and Maria Struck, a talented stylist who often works with Sascha on different projects – they make a strong creative team.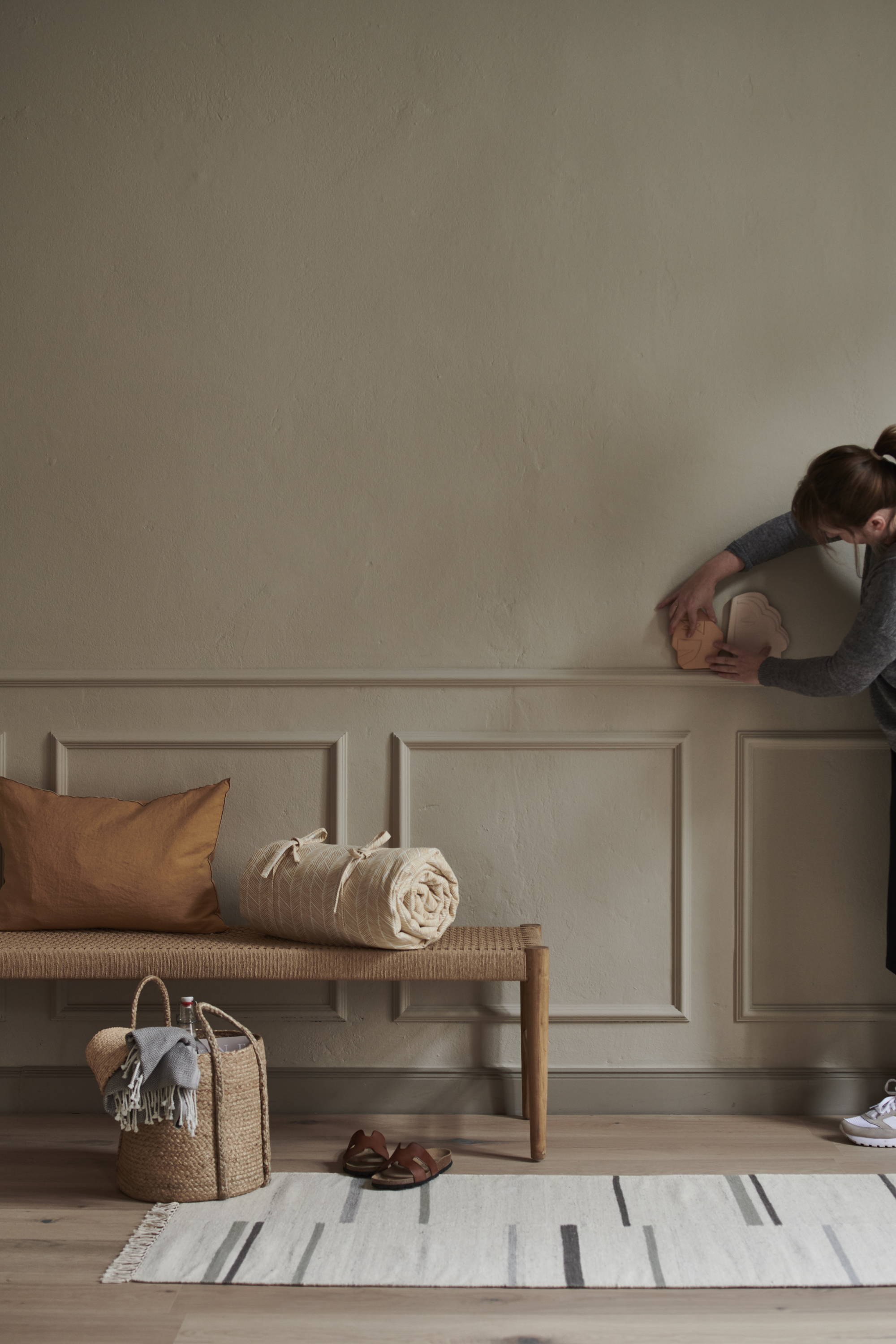 What are you most excited for in the new Spring/Summer collection?

I am very happy with the new products in the Terra edit; I particularly love the Cousso Bedspread and can't wait to buy it, it'll be perfect as a throw for my new sofa. I also can't wait to have the new Kamno kapok pillows on my bed. I personally wasn't familiar with kapok as a material before and I'm impressed with how soft it is, and that it grows easily from a fast-growing tree – thus very sustainable. I am also in love with our rugs in general, but more specifically our jute rugs that give your home that summery feeling – Salaya is by far my favourite.
---
Thanks, Dora, for giving us a look behind the scenes – the entire URBANARA team is so excited that our new season collection is finally here, and can't wait for you to explore each fanastic new piece. We hope you enjoy it!
---
Share this article
---