Our Autumn/Winter 2020/21 Shoot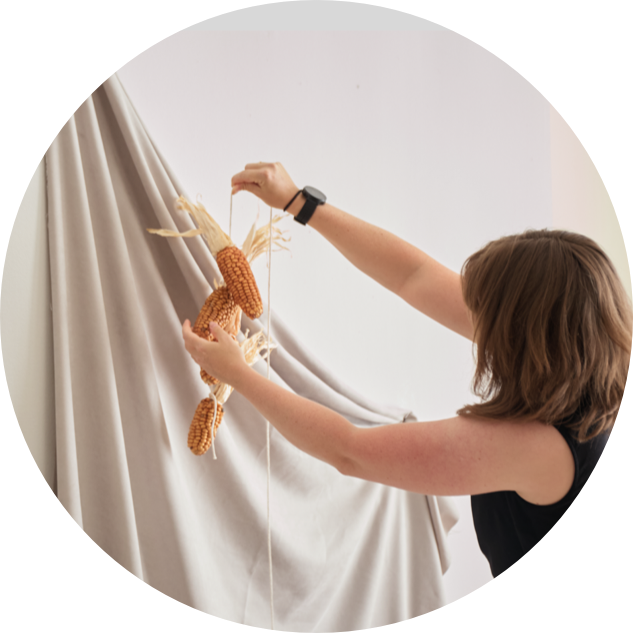 Each collection is something very special for us, as is a long but exciting journey from the first ideas and impressions to the finished pieces. We have captured part of this journey visually for you at the grand finale, our photoshoot. With a look behind the scenes, we would like to show you how the beautiful, atmospheric images on our website were created during our four-day photoshoot.
Read more about our inspiration for our new collection.

This season's location was a Wilhelminian style villa in Teltow in the south of Berlin, featuring a historic coach house, stunning French windows and a large garden with a pond and lots of apple trees. Four meter high ceilings, light-flooded rooms and colourful patterned tiled floors were the perfect backdrops for our photoshoot and a dream for every admirer of old buildings.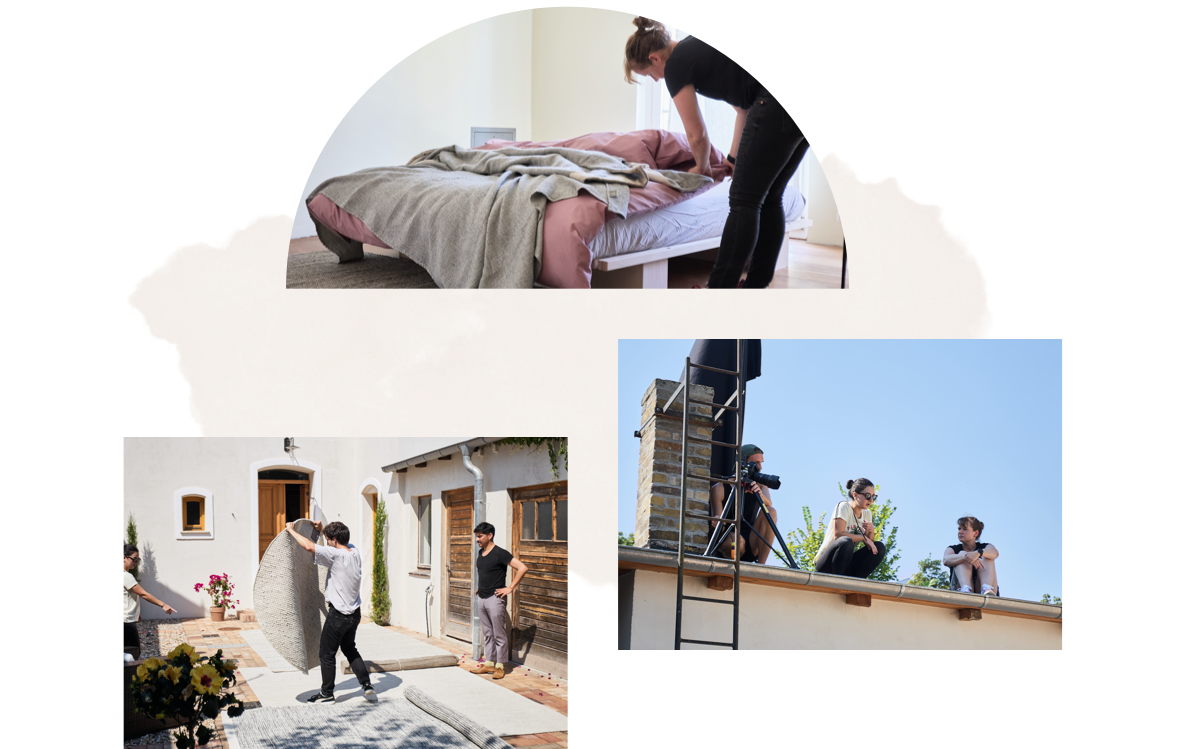 A team of ten creatives were involved in our photoshoot, among them were colleagues from our internal departments for Imagery, Brand and Product Development. We also worked with videographer George Rosolymos, who captures our collections in inspiring moving images and with whom we have shaped and defined our visual language.
The talented stylist Maria Struck always puts our pieces in the right light and knows how to truly create that very special URBANARA mood, which photographer Sascha Polzin with his extensive experience in interior photography captures skilfully. This year he even climbed up to the roof of the carriage house to show our rugs on the terrace from a new perspective.

---
Our Autumn/Winter Collection
Have you already seen the result of our recent shoot? With our home accessories and textiles made of natural materials, we created a cosy atmosphere in every room which photographer Sascha Polzin and videographer George Rosolymos captured beautifully.
Be inspired.