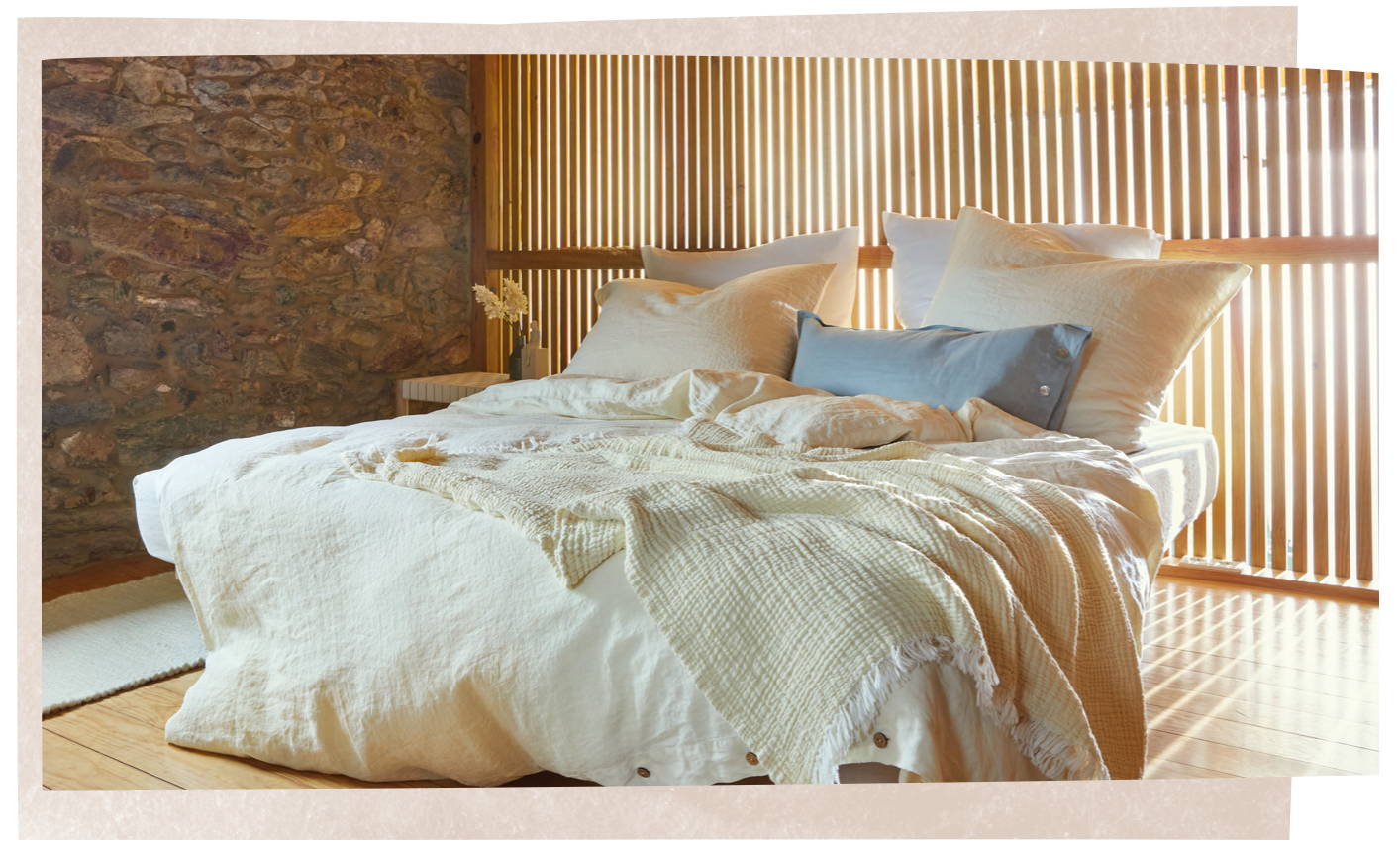 Properly caring for linen bedding

At URBANARA, we love the casual, natural look of linen. The fabric is a beautiful addition to any bedroom. Linen is hypoallergenic, breathable and moisture-absorbent - perfect for sleep if we say so ourselves. Linen bedding also has a temperature-regulating effect, keeping you pleasantly cool in the summer and warm in the winter. It also gets softer with every wash, so the longer you have it, the more comfortable you are.
Read all about caring for your linen here.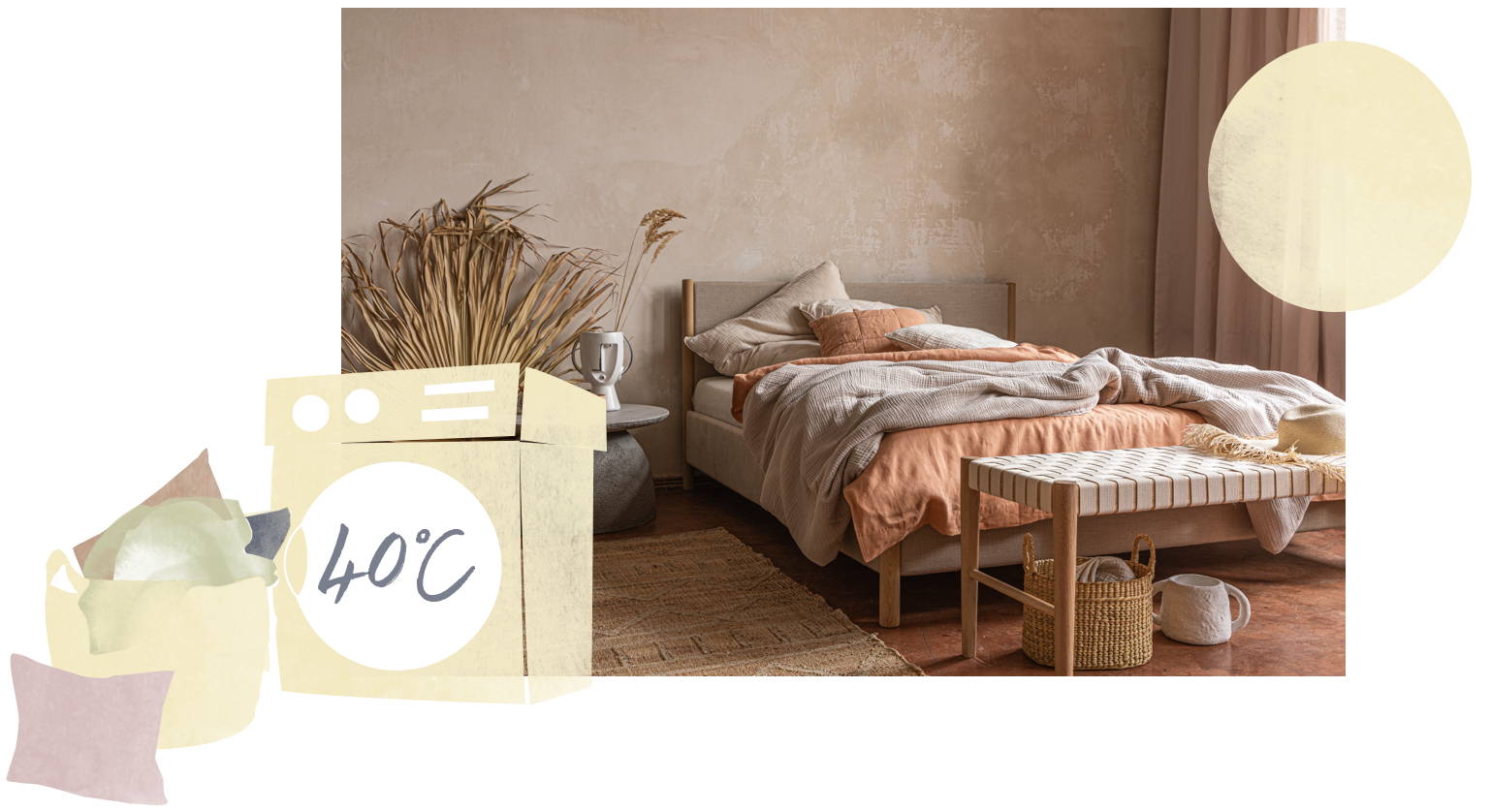 Caring for linen bed linen

How to wash linen bed linen?
You can easily wash linen bed linen in the washing machine. The bed linen will usually shrink by 3-4% during the first wash because it's an all-natural product. Don't worry - our linen products are the perfect size after that first wash.
Turn darker pillowcases and duvet covers inside out to avoid colour loss, and always wash your bed linen with similar colours or separately. See the product page for the best way to clean your linen bedding. If stains have appeared, it is best to wash them out immediately by hand and then wash the fabric directly in the washing machine.
Did you know? You don't have to wash your linen at 60°C every time. The higher temperature puts a lot of stress on the fabric. If you wash at 40 °C now and then instead, you will enjoy your new favourite bed linen for longer. Read more here.
How to dry linen bed linen?
Linen dries quickly and is best air-dried - unless the care instructions state that the product is suitable for the tumble dryer. However, we advise not using the dryer if possible, as you will be doing something good for the environment and saving energy.
You can dry white linen directly in the sun, so the colour is well preserved, or the sunlight bleaches possible stains.
Do not allow the linen to entirely dry if you want to iron it afterwards - you need the fabric to still be slightly damp for this. For the charming and natural linen look we love, ironing is unnecessary, and the fabric can be left to air dry.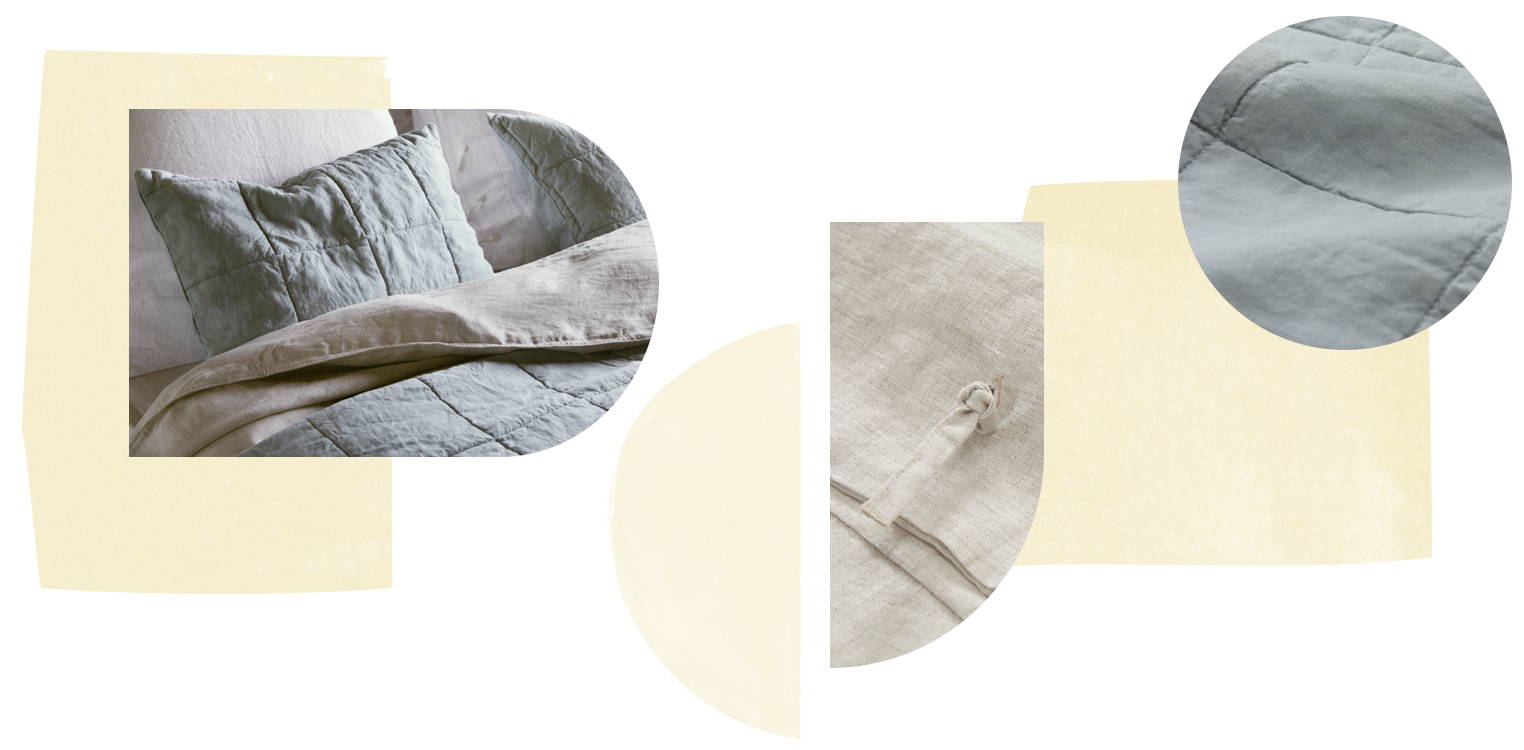 How to iron linen bed linen?
When setting the iron, pay attention to your bed linen's care instructions. It is best to iron linen inside out first with a steam iron - for noticeable smoothness. Once the fabric has dried, spray it damp again with distilled water for best results. Or, you could go without ironing altogether. Creased linen is the perfect way to bring a relaxed, natural look to your bedroom.
And let's face it: who likes ironing?
How to store linen bed linen?
Store linen neatly folded in a cool, dry cupboard. Line the shelves with acid-free pulp to make your linen last longer.
There are three scented, natural options to help keep moths at bay. Place lavender sachets in the cupboard and knead them regularly to re-release the scent. You can also use lemon oil if you don't like lavender. Alternatively, cedarwood is a way to provide a pleasant scent and have moth-free laundry at the same time.
Our favourite linen bed linens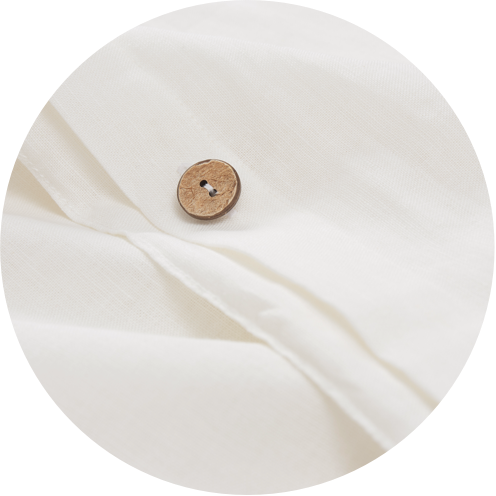 Tolosa bed linen
Our Essentials bed linen, Tolosa, is made from half linen and half cotton - a beautiful blend. This yarn-dyed bed linen is perfect all year round. Thanks to the linen fibres, the bed linen has a relaxed, slightly creased look that creates a natural atmosphere in your bedroom. Tolosa is also finished with coconut buttons, a subtle highlight that compliments the light linen and reminds us of warm summers.
Ferro organic linen bedding
Ferro is a special collection for us. It's incredibly sustainable, made from rare, organic linen, and one of our 10th-anniversary designs. Stringent regulations apply to the cultivation of flax for organic linen. The fields may only be planted every seven years to protect the ecosystem and the soil.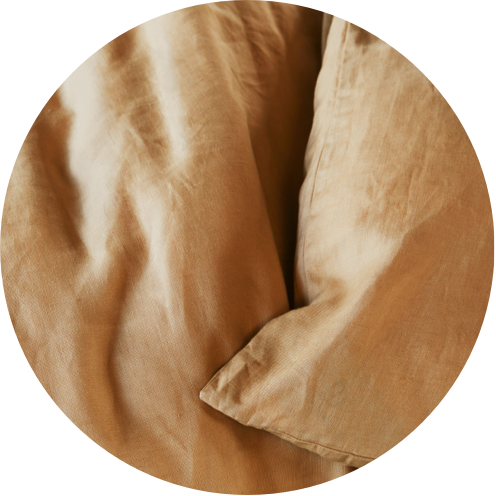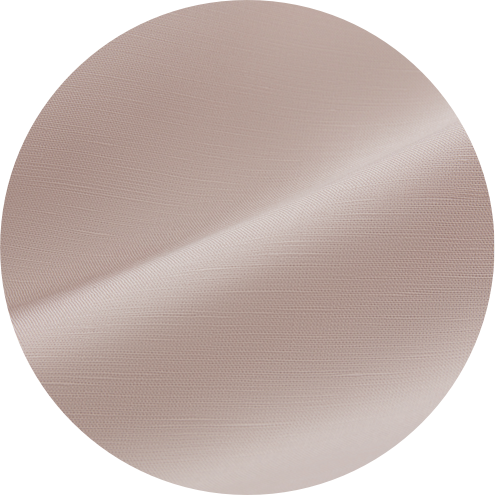 Torreira linen-lyocell bed linen
What distinguishes our bed linen collection Torreira? The exceptionally soft, flowing fabric. Airy linen creates a relaxed look that adds a beautiful naturalness to your home. Thanks to the TENCEL™ Lyocell content, the material also feels exceptionally soft. Lyocell is made from cellulose fibres and is highly sustainable. Torreira is a go-to summer bed linen choice, thanks to its breathable, almost cooling effect.
Bellvis linen bed linen
Simple look, wonderful feel and discreet details: our Bellvis bed linen is made of natural Belgian linen and feels so good on the skin. Elegant mother-of-pearl buttons round off the modern and timeless colours. Bellvis is a lesson on how to set harmonious accents in your bedroom.