Lavish yourself with a little luxury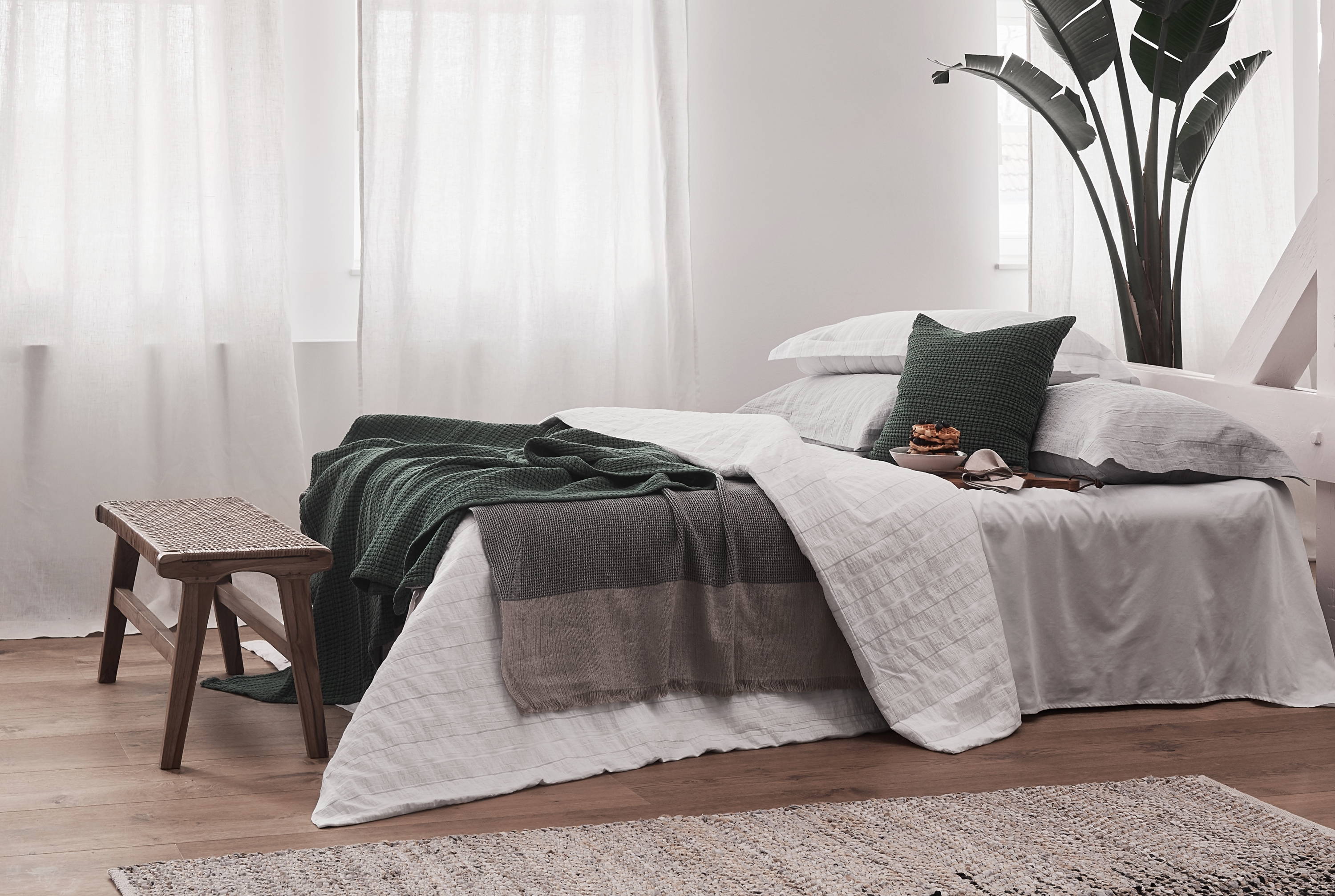 As the cold months slowly draw out their final days, devoting a day to spoiling ourselves in the comfort of our own home is the perfect antidote to the chilly, blustery weather outside. We all deserve to treat ourselves – and with a few luxurious touches, putting aside some self-care time will be a new essential part of your routine.
To make this the season of self-care, we explore some pieces which are sure to make your time extra special. Think about which accessories you need for a deep, refreshing sleep, the perfect afternoon in, and of course, to recreate a spa experience at home. We hope you'll find your perfect partner to help you recuperate, rest and relax – so mark some time in your calendar, and pick a date that's dedicated solely to you.
---
Try mixing textures and tones – layering a linen bedspread in a natural hue onto crisp white cotton sheets, for example. Or, if warding off the onset of the new season chill is your aim, warm up with soft, fuzzy flannel bed linen, and sleep in peace all night long.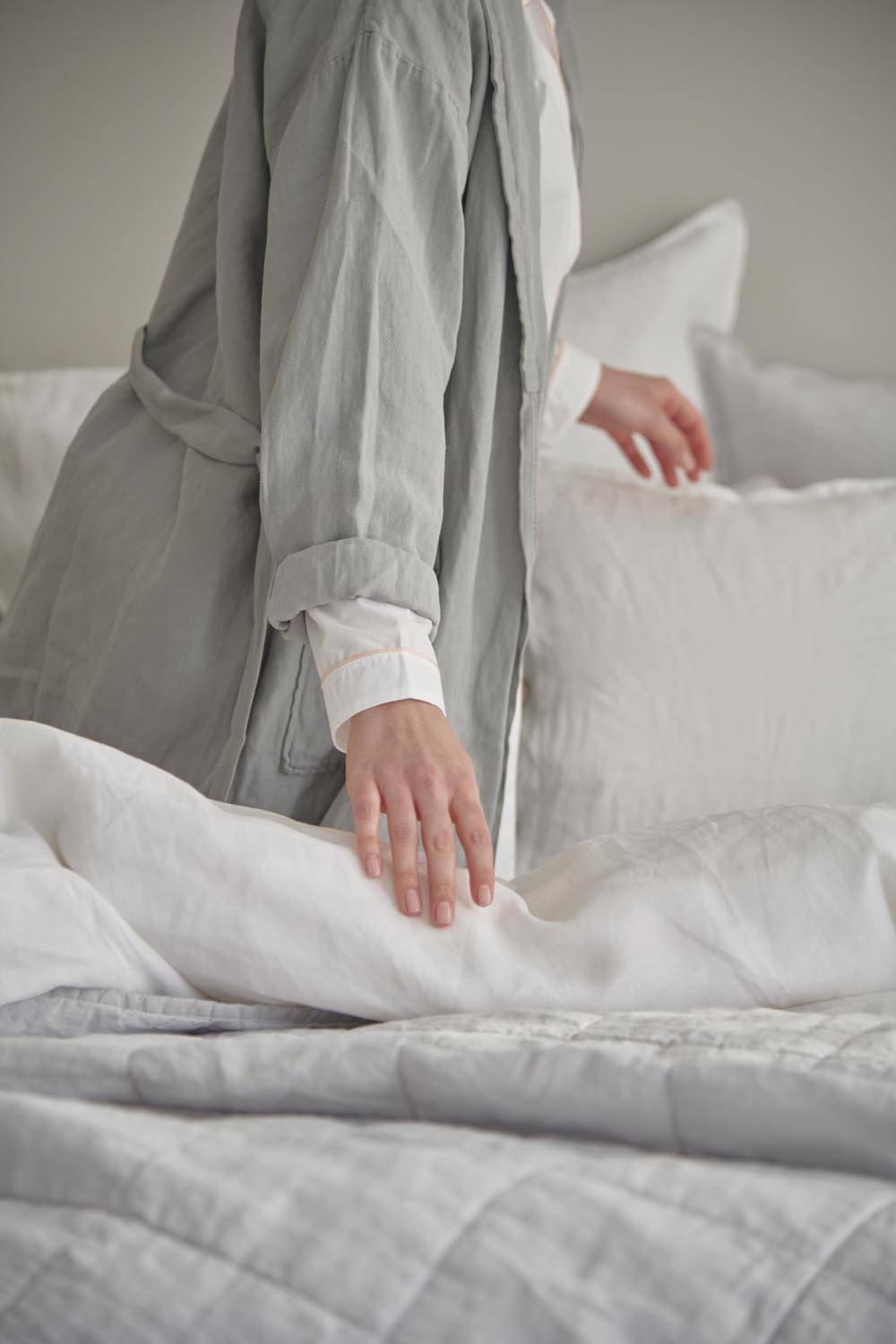 It's the ultimate indulgence: waking up in the softest sheets, propped up by plush pillows and a fluffy, cosy duvet. Investing in natural, breathable fibres will make for a better slumber, and to get a deep, replenishing slumber the night before, snuggle up with a sleep kit: some soft socks, a hot water bottle and eye mask will help you drift off in style.
Feeling perfectly refreshed? Think of all the wonderful things you can have to spend the day doing things just for you.
Strip back your bedroom for the most restorative sleep experience; natural bedding in organic cotton and washed linen provide a healthy, comfortable night's sleep, whilst tones of ivory and nude calm and clear the senses, bringing peace-of-mind at bedtime.
---
Spend an afternoon with your favourite things

Dedicate an afternoon to your most-loved activities, far away from chores and tasks. Pick your favourite book or film, and vow to spend all your time snuggled up on the sofa, enjoying the hours slip away.
However, making the most of your self-care time means creating a comfortable base from which to lounge in the most well-deserved, leisurely style. A soft blanket to pull around you is a must; to keep toes warm and nurture a gentle, homely atmosphere, add soft woollen rug to your surroundings.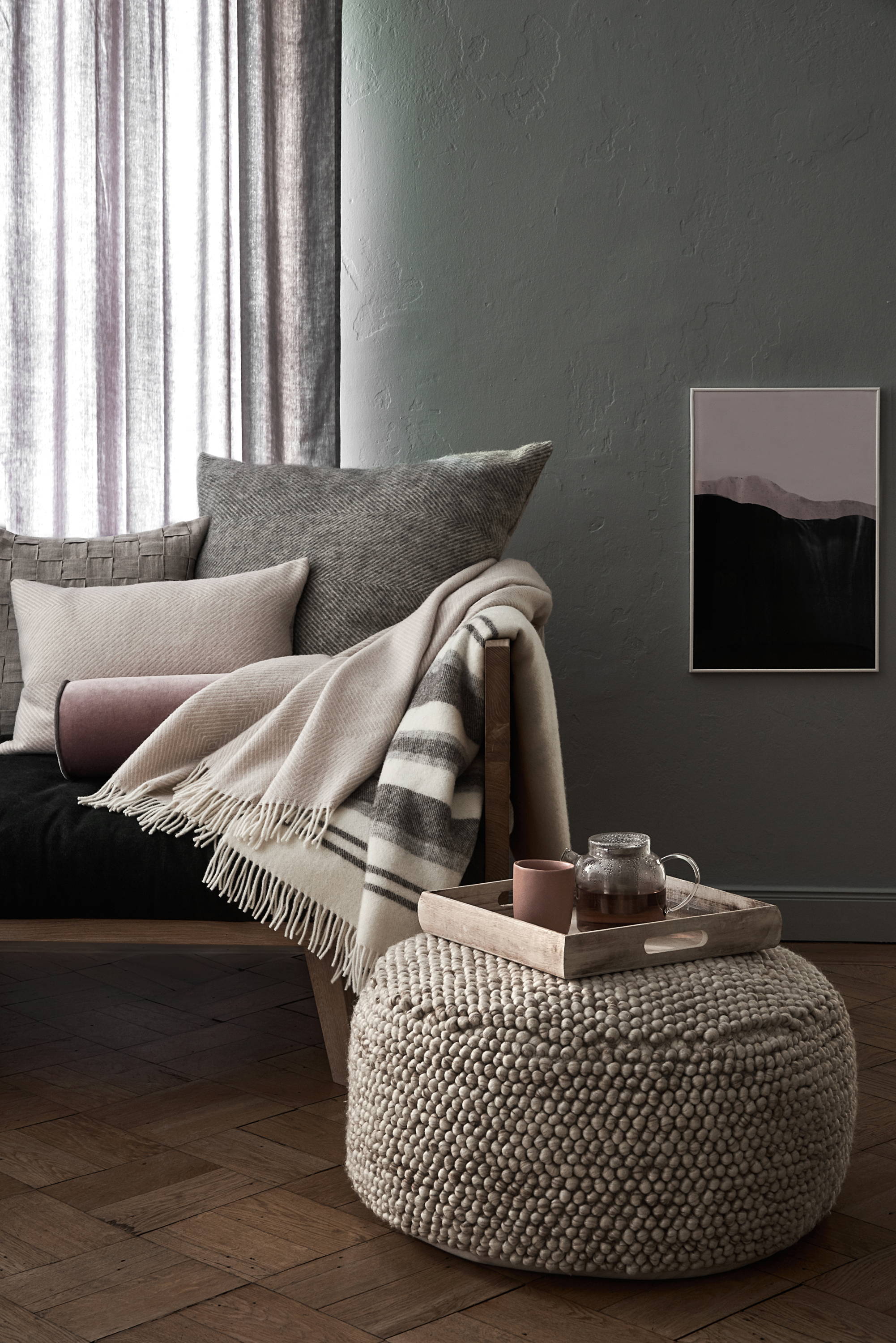 ---
Explore our favourite picks for your perfect partners in lounging

---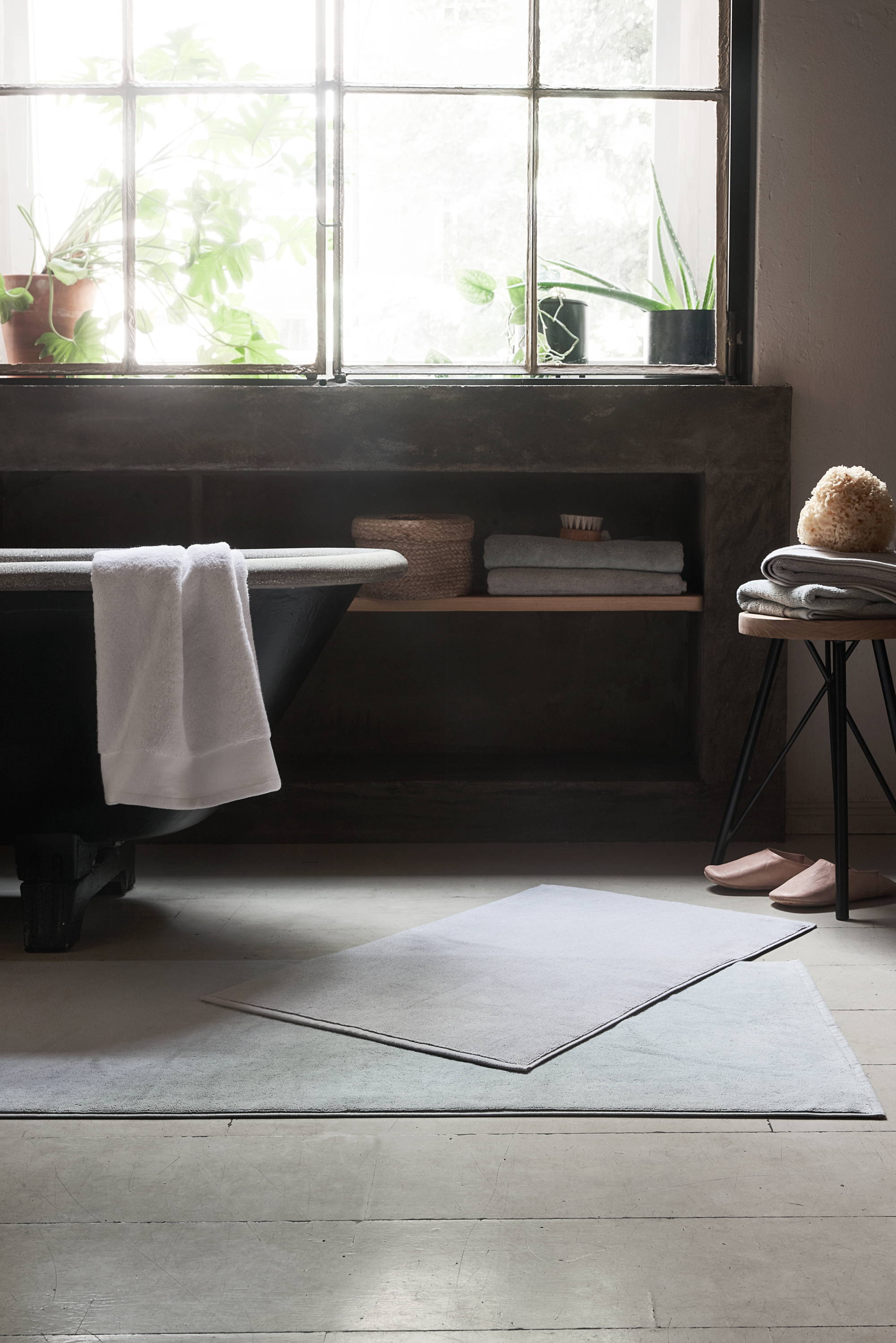 Have a spa moment, just for you

Nothing makes a self-care day feel more luxurious than a sumptuous bathrobe or soft pyjamas: so wrap up, and make yourself comfortable. Of course, a few indulgent treats makes the whole experience even more worthwhile. Make your own face mask from honey, oats and natural yogurt, or for an all-over treat, exfoliate with a homemade, wholesome all-body scrub, with a few drops of fragrant essential oils.
The only thing that's left to do is light a few candles and draw a hot, long bath – and think about the treats in store for your next deserved self-care day in.
---
Soothing Avocado Facemask

With a handful of wholesome ingredients, it's possible to elevate your self-care day with a homemade, all-natural facemask boasting spa-like qualities.
The simplicity of these ingredients belies their nourishing, moisturising properties: the oats have an anti-inflamatory effect, the oils in the avocado replenish nutrients and hydrate the skin, and the honey works as a gentle exfoliant and antibacterial wonder on problem areas. Our avocado facemask recipe may sound good enough to eat, but don't be tempted – the glowing results will make your day feel so much better.

Half a ripe avocado
A handful of chopped oats
A dollop of honey

Mash all the ingredients together until roughly combined, gently spread onto skin and leave for 15 minutes for it to take effect, then simply wash off when you're ready.