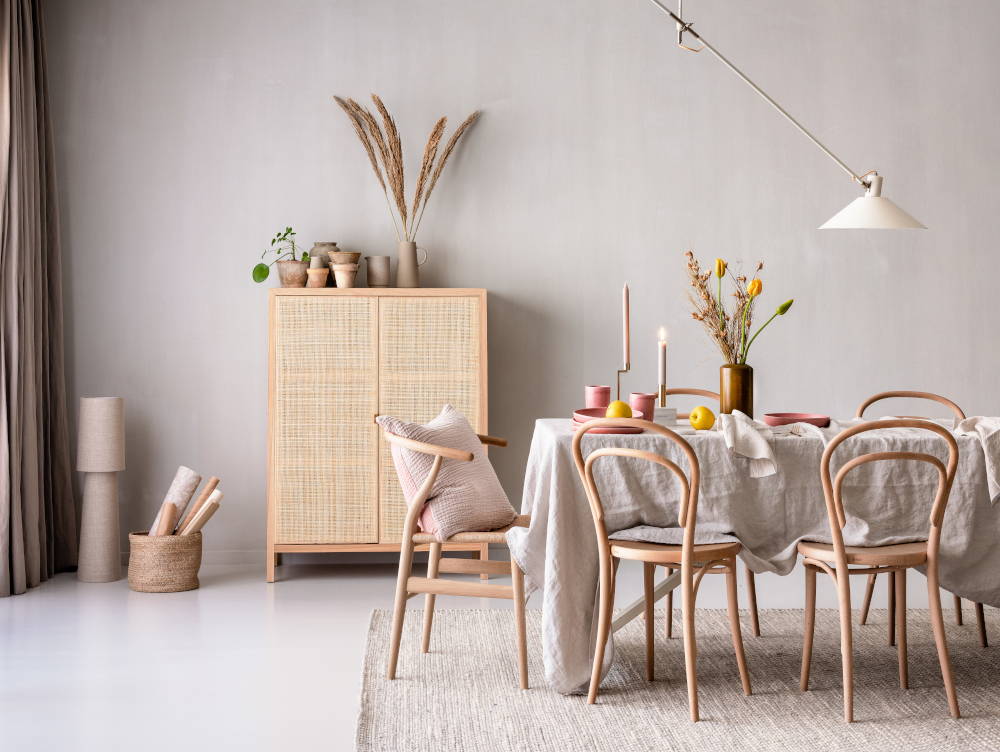 What is mindful minimalism?
"Less is more" is a phrase we're all familiar with, and one that is particularly important in today's world. In a society that is increasingly focused on consumption, taking a step back to practice some mindful minimalism, and identifying what we actually need in our lives can be both refreshing and satisfying. Sustainable and responsible shopping causes less harm to our planet, so seeking out high quality pieces in timeless designs that are made to last, and not simply be discarded once the trend is over, will not only bring peace of mind, but ensure you won't get bored of your home either. Declutter your home and avoid waste by recycling or donating what you don't need, and focus only on investing in functional, beautiful items to create an organised, stress-free and beautiful interior.
Anna Cor, an interior stylist and photographer who lives in Berlin with her husband and children, has mindful minimalism down to a fine art. Her sophisticated apartment is both her home and her studio, a combination she keeps stress-free by making sure she fills it only with pieces she loves, that are both stylish and purposeful. We asked her how she practices mindful minimalism, and how she styles and shops for her home.
What would you recommend to someone who wants to set up their home more attentively?
Firstly, it is always very important to allocate a function to each room that makes sense for your own life. Maybe you do not need a living room, but rather a small studio? Then you should opt for this and not fill a room with a large sofa on which hardly anyone will sit. It's much better to look for alternatives and think carefully: will family and friends spend the most time sitting at a large kitchen table? Do I still have room in the bedroom for a cosy reading chair?
If you think about these points beforehand, you avoid making bad purchases. They only cost money and nerves. Sometimes, of course, life changes and you have to adjust your interior.
If you are a bit unsure about the accessories, it often helps to make a little moodboard. You will then quickly recognize a pattern – did I notice many pictures with colourful, eclectic interiors or rather monochrome and simple ones? You can find out so much about your personal preferences and then set up a very targeted and sustainable interior design scheme.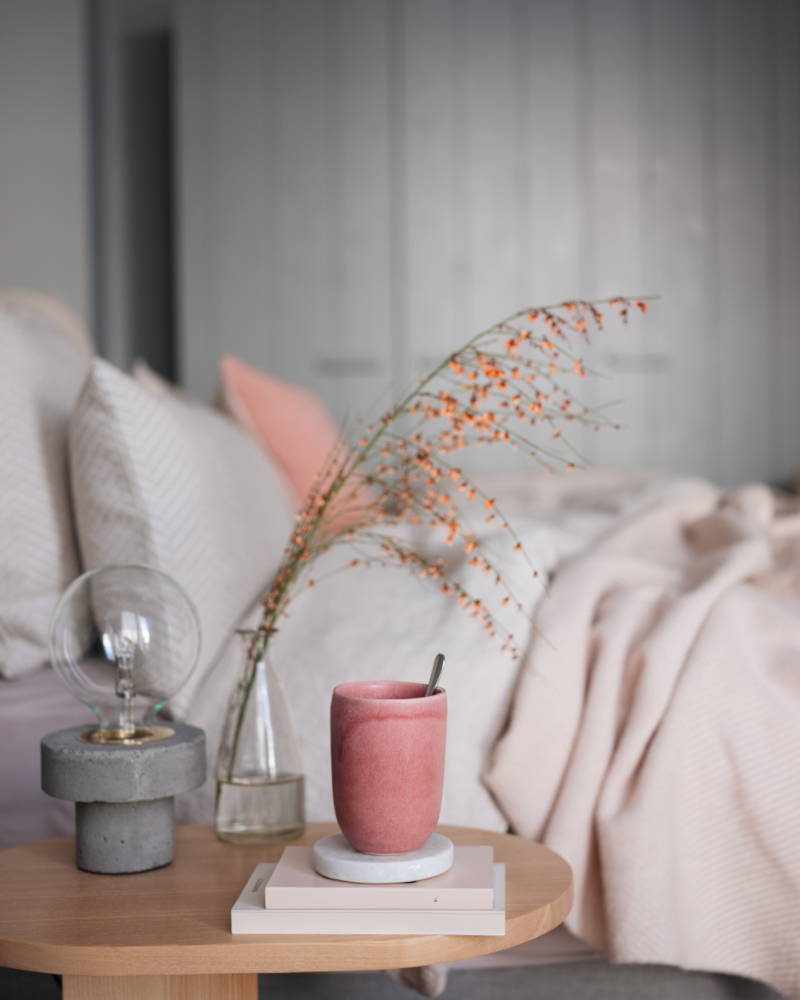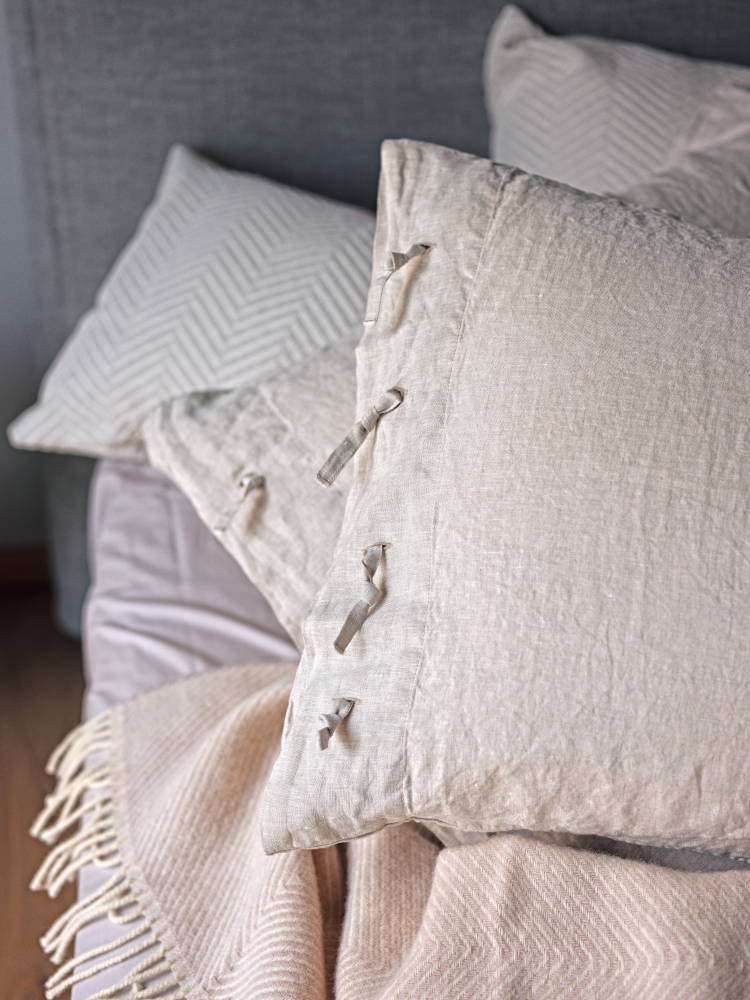 Do you specifically buy high quality and timeless home textiles to reduce your 'consumption' and have something longer?
Yes, that is true! I like the idea of investing in high quality, which will be enjoyable for a long time. If things have a timeless design, then I'm sure they'll be with me all my life. That is wonderful!
In addition, I find that everyday objects with outstanding design are immediately part of the decoration, so you need very few additional accessories to make it comfortable.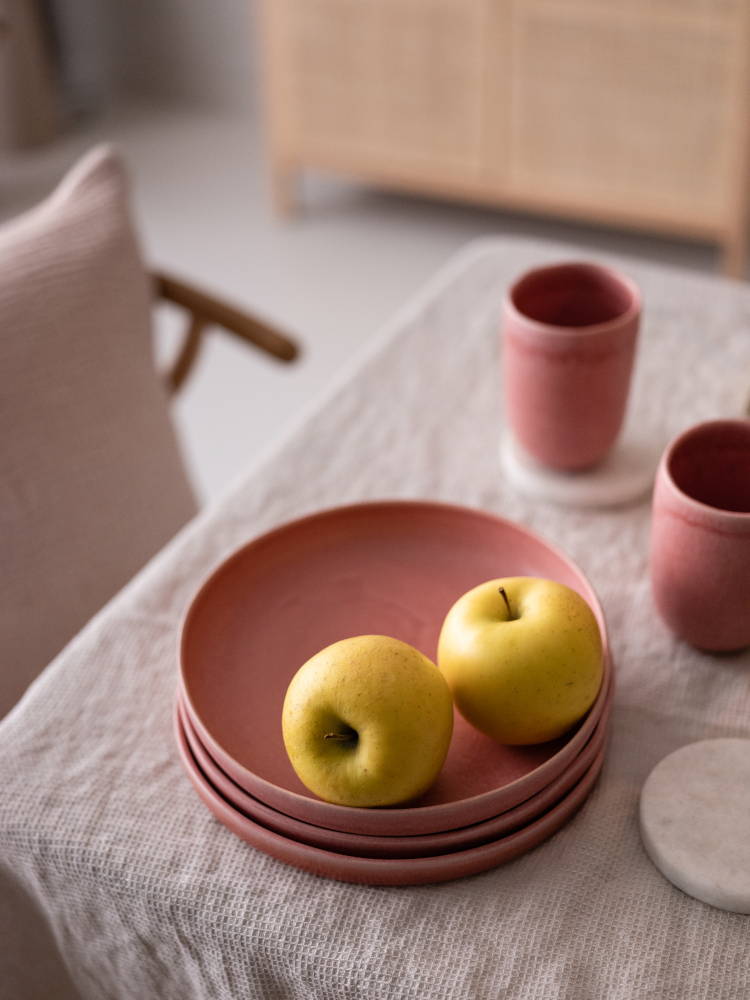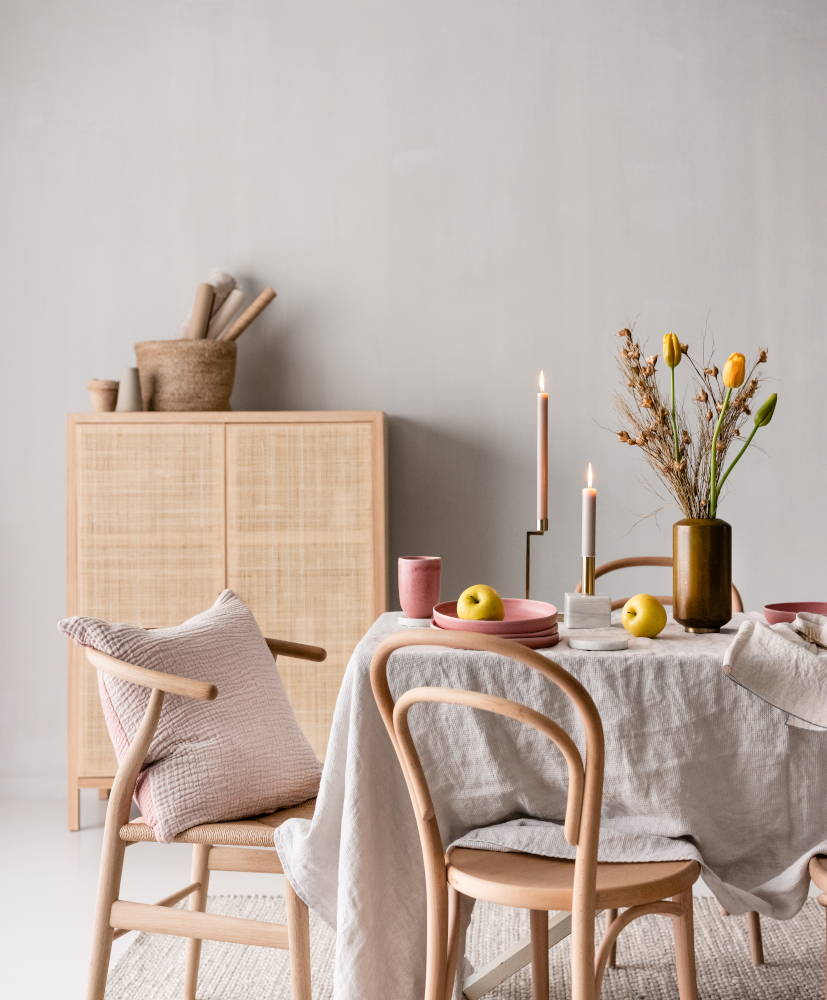 Is your trick at home to not accumulate too many things, or rather regular decluttering?
I try to not accumulate too much, because it is important to me to consume as little as possible. Everything is made and delivered from somewhere; that's why I want to buy sustainably. If I kept clearing out what I gained not so long ago, that would make me very sad.
This is a bit different for our children – they always carry a lot of things home depending on their age. Their interests change quickly, so I try to regularly check with them what is actually needed. What they can part with we – like all our neighbours in Berlin – leave down the hallway for someone else to take: a great exchange! So these things can still be used.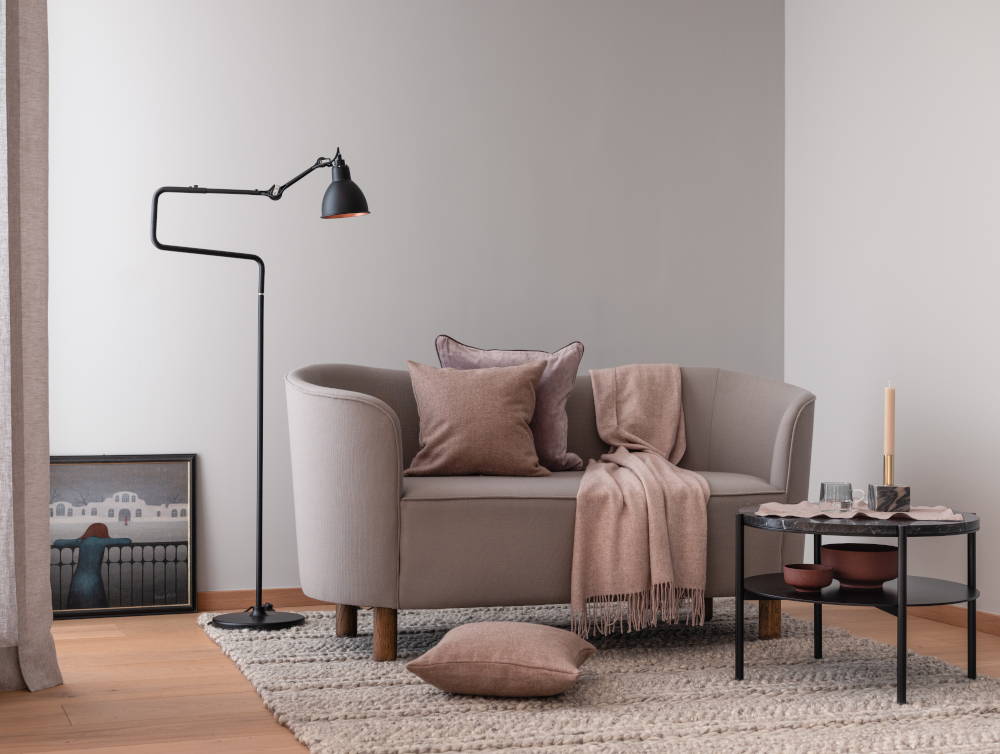 Do you feel more free when your home is free of unnecessary items?
That's been the case for a very long time. My husband and I were annoyed when we had to spend our free time finding a place for our many things and keep moving them from A to B. So, about 10 years ago, we decided to just think about whether we really need an item before buying it. This has meant that the apartment has become emptier over the years. This feels very good to me, because my head feels clearer and quieter in a tidy apartment, and I can focus on what I'm doing better, be it working or playing games with the kids.