How to create the perfect land of nod

Play, romp, learn and laugh – kids have boundless energy until at the end of the day when they're tucked up in their cosy beds. A kid's room is a realm of fantasy, the scene of great adventures, a studio for little artists, but also a place of retreat and a quiet place to learn. Whilst little ones usually want a colourful space filled with toys, we older children want to be surrounded by high-quality, safe furniture and fabrics and stylish storage space to ensure our kids can find peace and quiet in their room.
We recently presented our first collection for children: URBANARA Mini. We are taking this as an opportunity to dedicate this article entirely to the little ones in our lives. Read on to discover how you can fit your own interior style to the dreams and needs of your children, which materials are suitable for children's rooms and what helps babies and children fall asleep – plus take a peek at how URBANARA customers style their own kids' rooms and discover a few of our very favourite children's books.
---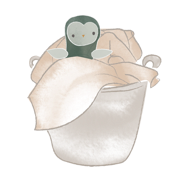 Children love playing on the floor (preferably in the midst of their entire toy collection) which means a soft base for them to sit on it is crucial. A soft rug made of untreated, short pile wool, keeps little ones warm and cosy while they sink into their favourite book, and is a must-have in any children's room. Durable jute is also a great material choice for a kid's rug – it's robust and hard-wearing by nature and can withstand even the most imaginative of adventures or acrobatic feats. Round rugs with delicate, playful patterns are especially beautiful in the children's room and can be complemented by a pouf as a seat or storage area, so that everything can be stowed away not only quickly, but also stylishly after playing. Storage baskets made of fabric or natural materials such as rattan, jute or kauna grass are ideal for keeping everything neat and tidy.

---
---
Anyone who has children knows that restful sleep is important for young and old alike. Of course, we want to tuck our children in to high-quality, pure fabrics in which they can sleep peacefully and dream sweet dreams. We redesigned Manteigas Mini, our bestselling bed linen collection made of 100% organic cotton to fit little ones' beds perfectly. Delicate pastel shades complement the wonderfully soft fabric, which is manufactured without the use of any harmful substances and is produced in strict compliance with ethical and environmentally-friendly production methods, as confirmed by the GOTS certificate. Add cushions in harmonious colours so that the little ones can also rest during the day or cosy up to their favourite book. All our pillows and pillow cases are made of natural materials and can be washed in the washing machine or by hand.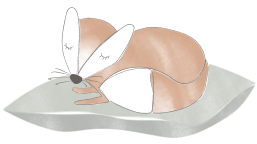 ---
---
Simple and beautiful, but creative and playful at the same time - these children's rooms from URBANARA Followers show how style, function and imagination can be harmoniously combined. We're thrilled – let us inspire you too.
"For me, Christmas is all about family time.
It's loud, fun and full of excited children and visits with loved ones."
---
Zzzzz... good evening, good night

Babies need a lot of sleep, even during the day. As they grow up, our children's need for sleep decreases more and more and concentrates on the evening and night. However, many children often find it difficult to fall asleep alone in the dark. With these tips, you can make it easier for your little ones to go to bed so that they fall asleep quickly and carefree.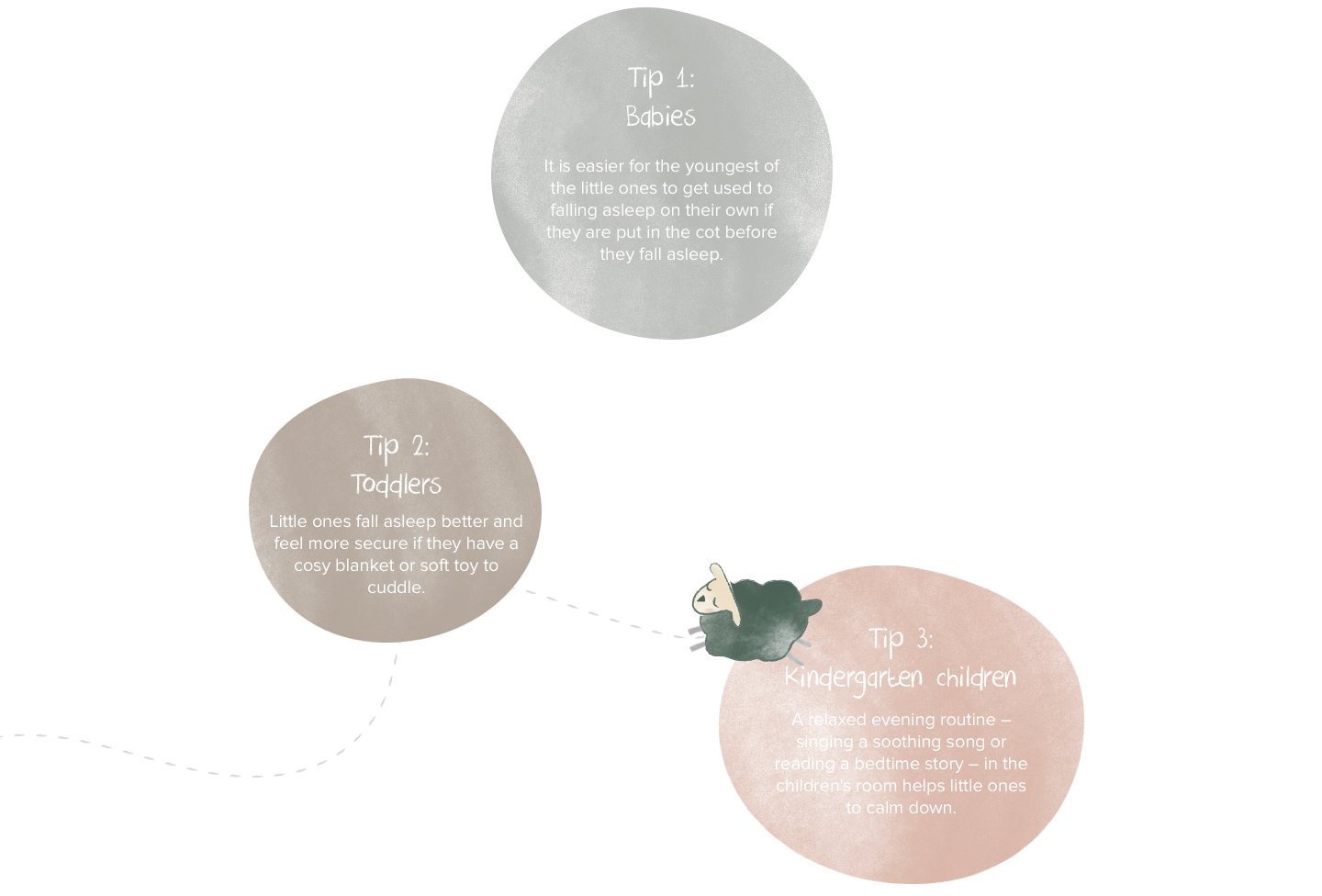 ---
Reading materials for young & old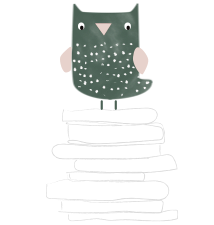 From wittily-told stories of everyday life, to instructive knowledge that is cleverly conveyed, to fantastic creatures and dramatic heroics: children's books take our little ones to other worlds and explain to them the one we live in – some of these stories will be remembered for a lifetime and passed on from generation to generation. We interviewed the URBANARA team and put together five of the most beautiful children's books for you and your children to enjoy.

A true classic by novelist Beatrix Potter, this story of a country-dwelling duck looking for a safe place to hatch her eggs is a re-telling of Little Red Riding Hood. Suitable from 4 years of age.

Adventurous Olivia doesn't want to fit in with the other princesses – this wonderfully cheeky book is a tale of the quest for individuality. Suitable from 4 years of age.

From renowned children's author Rachel Bright comes the story of Alfie, a boy who loves all things space and is convinced his newborn sister must be an alien. Suitable from 3 years of age.
One for slightly older kids, this journal-style novel tells of one boy's attempts to gain popularity in middle school and the lessons he learns along the way. Suitable from 8 years of age.

The Rainbow Magic series introduces kids to all aspects of life, from days of the week, to instruments, to animals and beyond, each told by a different fairy. Suitable from 5 years of age.
---