Blankets for warmth that is just right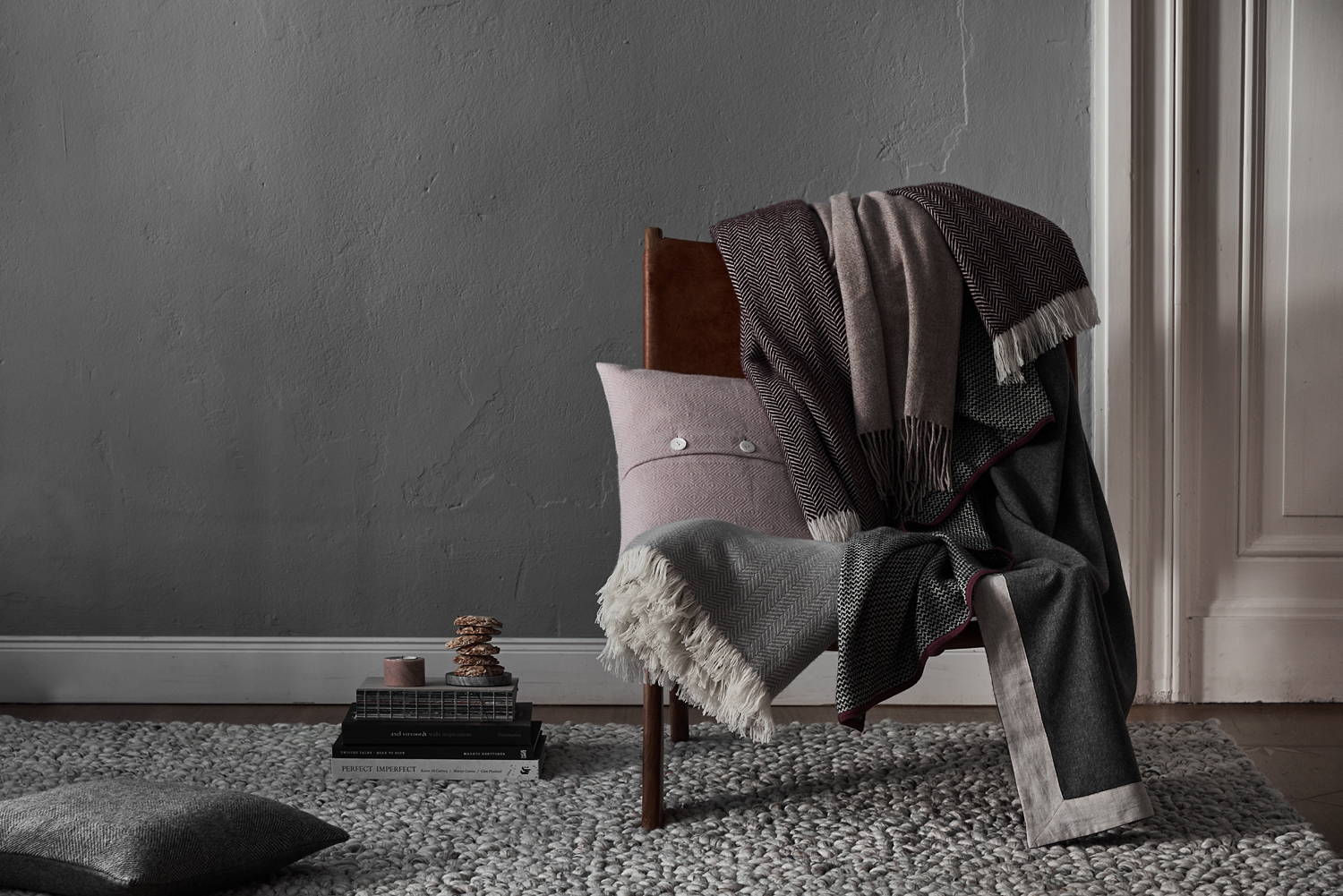 Whether you curl up under it, drape it elegantly over your sofa, or neatly fold it over the foot of your bed, investing in the right blanket will provide you with endless options for years to come. Cosy up to cashmere for the ultimate in luxury, or rest easy in allergy-free cotton – our blanket guide makes picking the right fabric for your own blanket as easy as pie, so read on and wrap up in cosy, comfortable warmth.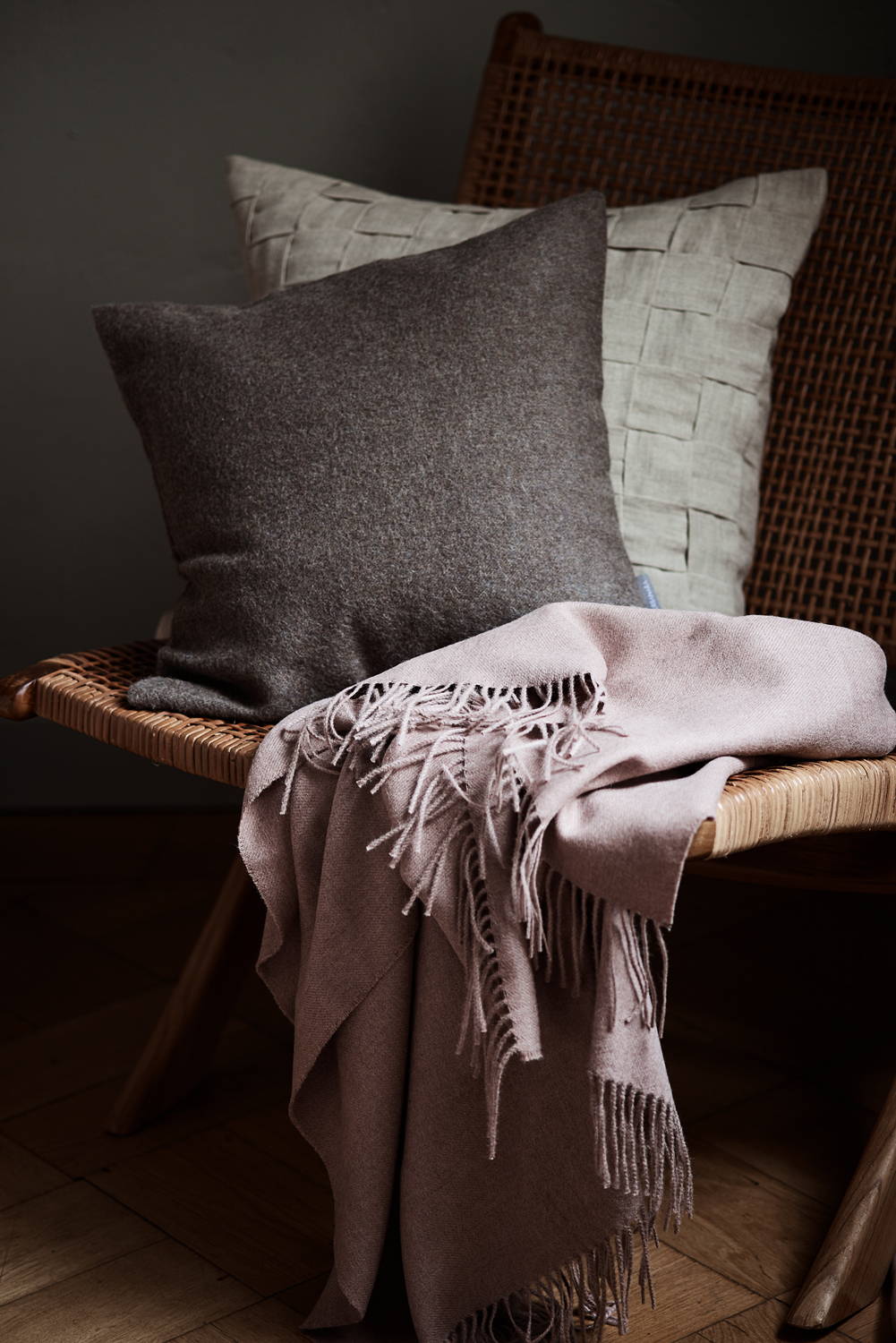 Extra-warm blankets for cold days
When it gets really cold, blankets made of highly-insulating fibres are a welcome accessory, and alpaca and cashmere are especially strong contenders. Alpaca wool is warmer than sheep and lambswool thanks to its hollow fibres which are effective at trapping heat. This fibre is shorn from the alpacas native to the Peruvian highlands, where temperatures drop to below zero. Very fine and soft, alpaca wool has a lustrous quality that feels silky against the skin, while still remaining durable and lightweight – making this a hard-working fibre for the home.
Cashmere wool is shorn from the very light, downy fur underneath the chins of cashmere goats native to Mongolia. Super smooth, incredibly fine and with a velvety finish, it's the ultimate luxury material. Cashmere is very lightweight, but around eight times warmer than other wools: for complete warmth and comfort, there is nothing better than cashmere wool.
Anti-allergy, vegan cotton blankets
Cotton is a popular choice for lightweight blankets because the yarns are smooth and have very little in the way of fuzz or pile. Because it isn't fluffy like wool, cotton blankets are perfect for those looking for a light cover when it's not too cold, since it won't trap heat in the same way that a wool pile will. Cotton is very breathable too, its smooth finish making it hard to trap dust, and so is a smart option for allergy sufferers. Since cotton is one of the only fibres that isn't derived from animals, cotton blankets are vegan-friendly – so make good gifts for people who like their products strictly animal-fibre free.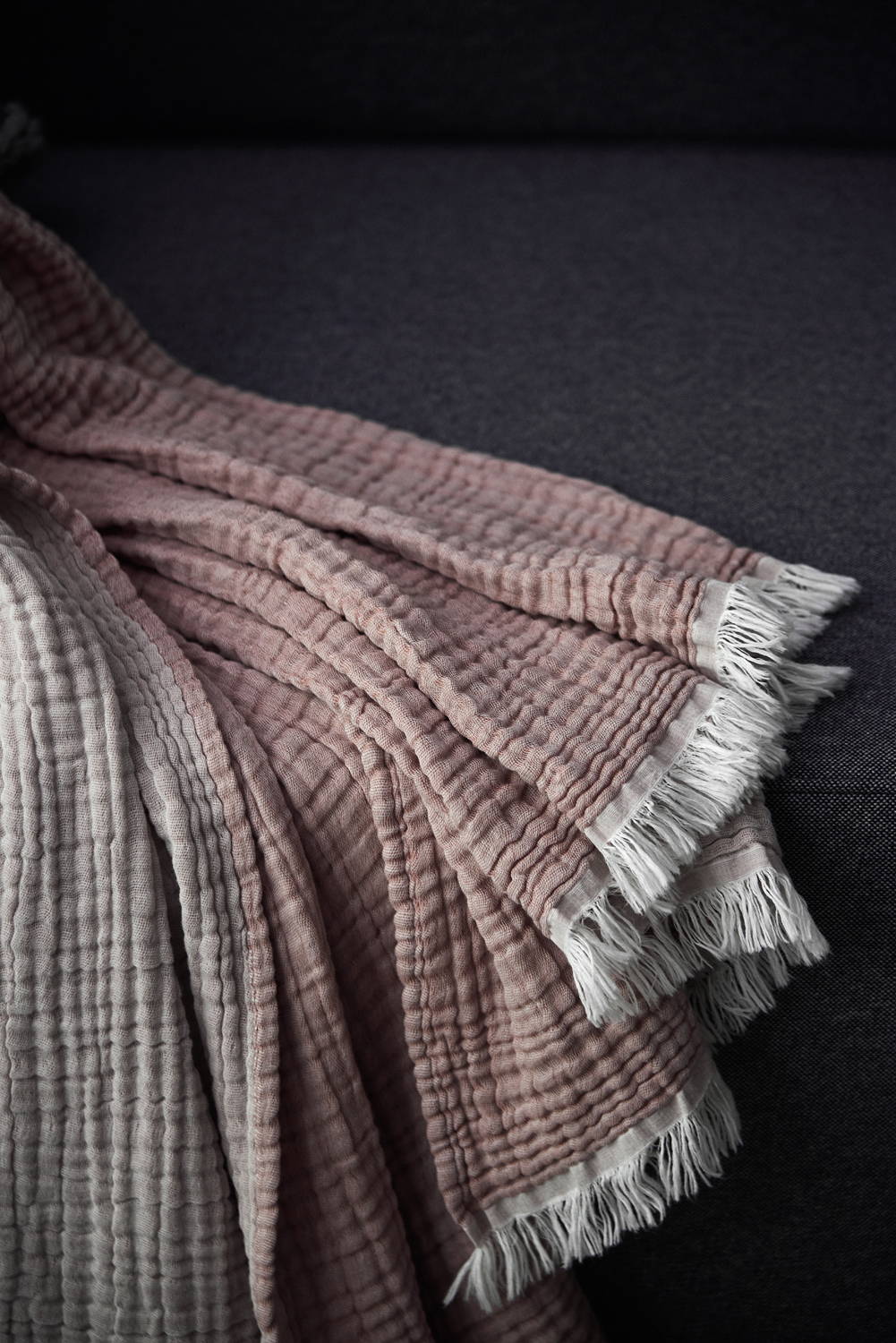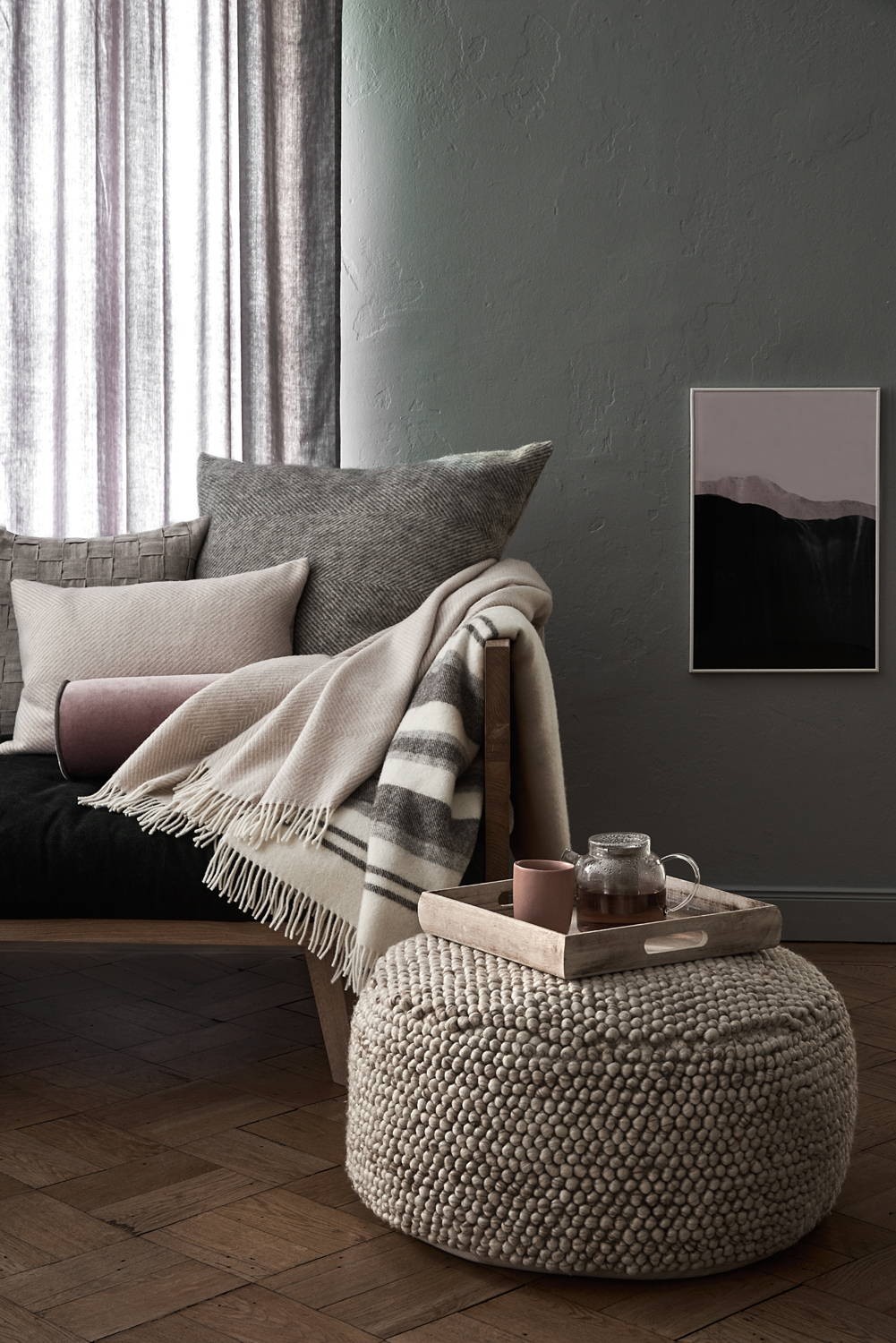 Wool & merino blankets for year-long comfort
Wool – derived from sheep and lambs – is a very durable fibre that is effective at retaining heat. Wool yarns are generally thicker than cotton yarns and have more of a fuzzy finish, which trap the warm air around your body and help to keep you warm. Wool blankets make wonderful extra layers on the bed in colder months when you require a little more weight.
While they can sometimes feel scratchy, sheep and lambswool fibres are robust and have a natural elasticity, meaning they will keep their shape while resisting wear and tear.
Smooth, silky and lightweight, merino is the perfect option for those in-between evenings when you have a chill to fight, but want to avoid overheating. This fine fibre is a pro at temperature regulation, and will provide all of the cosiness with none of the sweat.